Kakalistiq.com reports that Hon. Abiodun Mustain Tobun, the vigilant guardian of Epe Constituency I in the Lagos State House of Assembly, has in a resounding call, beseeched the sagacious Lagos State Governor, Babajide Olusola Sanwoolu, to complete the bridge component of the newly minted Epe T-Junction-Eleko section of the Lekki-Epe Expressway before it becomes a costly blemish on the state's illustrious development journey. The astute legislator made this impassioned appeal at a public gathering in Epe on Thursday, August 31, 2023, stirring the hearts of many with his foresight.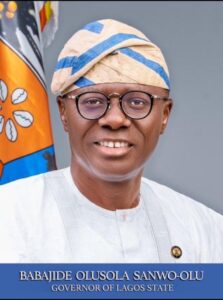 In a manner reminiscent of the adage, "A stitch in time saves nine," Hon. Tobun artfully emphasized the importance of completing the bridge to forestall a perilous traffic congestion similar to the Apapa Gridlock sequel along this vital road.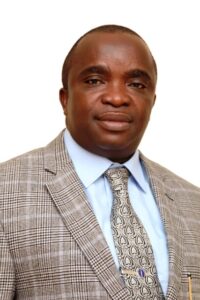 With the emergence of the Dangote refinery, seaport, airport, and a thriving industrial landscape lining this expressway, the specter of traffic chaos looms large. Hon. Tobun, the indefatigable mouthpiece of the good people of Epe, understands that acting now is not merely an option but an imperative to uphold the state's prosperity.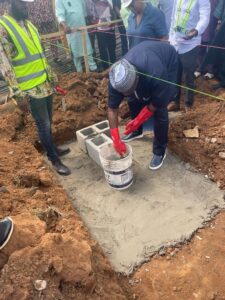 "With big businesses like the Dangote refinery and important places like the seaport and airport along the road, we can't afford to wait. We don't want a traffic mess like the one in Apapa here in Epe. Accidents happen because people don't realize the bridge isn't done yet. It's not just about traffic; it's about saving lives," he said.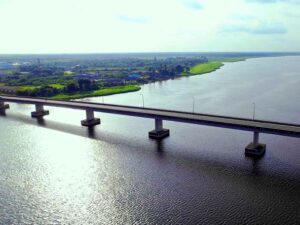 The bridge's completion, as Hon. Tobun articulated, is not only a lifeline for the flow of traffic but also a guardian of lives, reducing the harrowing rate of accidents that have plagued the road. In his eloquent words, "We must heed the lessons of the past to forge a better future." The bridge, if not attended to promptly, would unravel the state's fiscal prudence, costing a fortune down the line. The fable of the "time value of money" reminds us that prudent decisions made today can save us from the fiscal storms of tomorrow.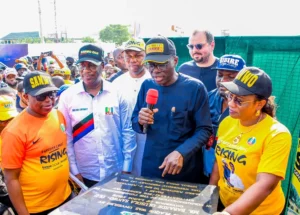 Hon. Tobun's clarion call doesn't stop at the bridge; it extends to the realm of public transportation. With a heart brimming with compassion and progressiveness, he beckons to the Governor, urging him to extend the BRT operations to Epe. The honorable legislator envisions a future where his constituents, like all Lagosians, can savor the fruits of a modern transportation system. This is not just a request; it's a plea to ensure equitable access to the opportunities and amenities that urban life affords.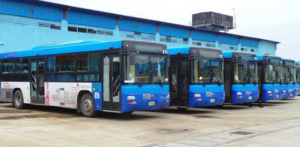 In his own words, "We appreciate what the Governor has done for us in Epe, but the BRT operations should be allowed to extend to Epe." This appeal is akin to the saying, "One hand washes the other," for it is in these symbiotic endeavors that Lagos State will continue to thrive and prosper.