In a heartfelt display of gratitude, the Executive Chairman of Epe Local Government Area, Hon. (Princess) Surah Olayemi Animashaun, expressed her appreciation to the Governor of Lagos State, His Excellency, Governor Babajide Sanwo-Olu, for his unwavering support in providing palliatives to the people of Epe.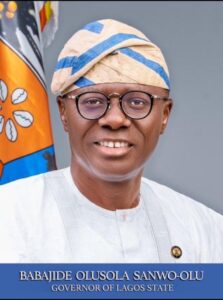 While delivering her address at the palliative distribution event at the LG secretariatIta-Marun on Monday, August 28, 2023, Animashaun underscored the importance of collaboration and unity in addressing the needs of the community. She stated, "We cannot do this alone. We need the collaboration of all well-meaning individuals and groups to make a significant impact."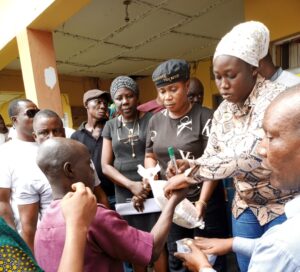 Kakalistiq.com reports that the distribution of essential food items drew a diverse crowd and elicited expressions of gratitude and hope from the beneficiaries.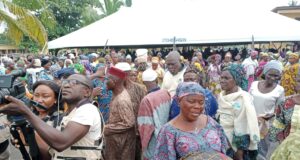 Speaking with the press, Animashaun emphasized the significance of collective action and encouraged non-governmental organizations (NGOs) and other institutions to join hands in expanding the reach of these vital palliative measures. She also highlighted her administration's ongoing efforts to support residents through various palliative initiatives, noting that the recent distribution was an additional measure to alleviate the impact of subsidy removal on the community.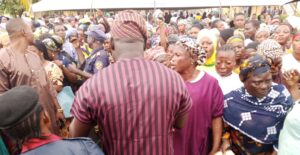 "The regular distribution of palliatives at the council premises, a collaborative effort with NGOs and individuals to assist the local government and provide residents with various forms of relief like clothing and essential items, has become a cherished tradition of our administration. Today, we are distributing more than 5,000 palliatives, highlighting our unwavering dedication to this noble cause," she explained.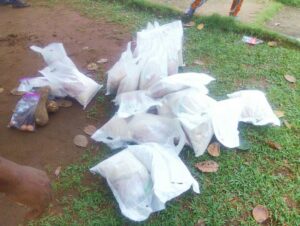 Furthermore, Animashaun emphasized that these palliative measures also served as a source of empowerment for local farmers and traders. The beneficiaries received eggs, tubers of yam, rice, beans, and stocked fish, demonstrating support for local farmers and fishermen who ply their trade at the iconic Oluwo Fish Market and other markets.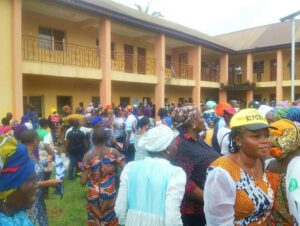 The Chairman encouraged the community to understand that despite not always making headlines, their steadfast commitment to residents' well-being remained unwavering. She shared that they offered palliative assistance to hospital patients and extended unique support to security personnel as a heartfelt gesture of gratitude.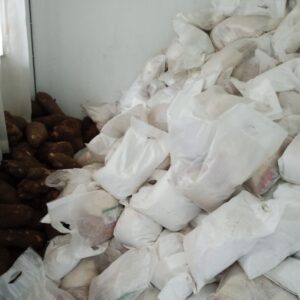 The success of the palliative distribution, despite facing unforeseen challenges due to overpopulation in the densely populated town, reflects the local council's unwavering commitment to improving lives and fostering economic growth in the face of a challenging economy. The hope is that subsequent phases will reach those who missed out on this initial effort.