Kakalistiq.com reports that Ibeju Lekki Local Government Chairman, Hon. Abdullahi Sesan Olowa, along with the Secretary to the Local Government, Hon. Adewale Adebanjo, and Supervisors Hon. Sofwan Temitope Ogungbo, Hon. Tajudeen Oniwonlu, and Hon. Mutiu Saheed, paid a solemn condolence visit to the home of Mrs. Happiness Ubuwere. The visit was to express heartfelt condolences following the tragic loss of her husband, a sorrowful event that occurred near Crown Estate Road due to reckless driving.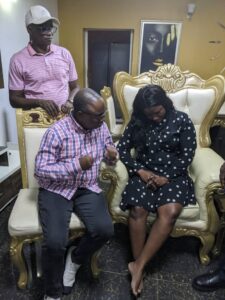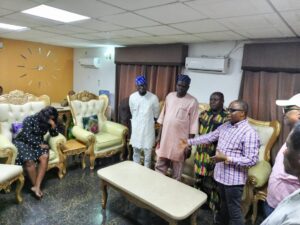 During the visit, Council Chairman Hon. Abdullahi Sesan Olowa extended his deepest sympathies to the grieving widow, offering words of comfort and support during this difficult time. He assured her that the local government would take immediate steps to address the pressing issue of reckless driving on the road.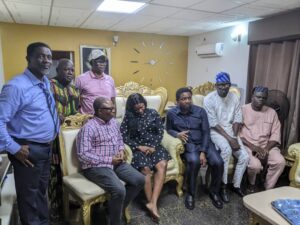 In response to the tragic incident, Hon. Abdullahi Sesan Olowa pledged to implement measures aimed at curbing the excesses of reckless drivers in the area. This includes the establishment of a joint Task Force dedicated to enforcing traffic laws and holding erring individuals accountable for their actions.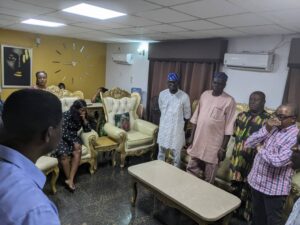 The visit and the commitment to road safety underscore the local government's dedication to ensuring the safety and well-being of its residents. As the community mourns the loss of a loved one, the resolve to prevent similar incidents in the future remains steadfast.