In a heartwarming display of commitment to education and community enrichment, Augustine University (AUI), a prominent private university situated in the heart of Ilara, Eredo Local Council Development Area, Epe, has taken a remarkable step forward by donating a collection of books to primary school students participating in a summer school program organized by the leadership of School-Based Management Committee (SBMC), RCM Primary School, Mojoda, Epe, Lagos State.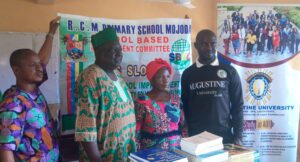 This unprecedented gesture not only underscores the university's dedication to fostering learning opportunities but also highlights the profound impact that collaboration between higher education institutions and primary schools can have on shaping the educational landscape.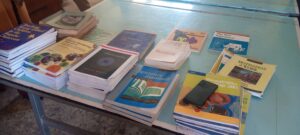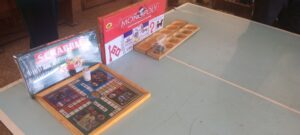 Speaking exclusively with http://kakalistiq.com, Mr. Oshilalu Adeyinka, the University's Acting Librarian, conveyed the university management's unswerving resolve to be a catalyst for the development of students within the LCDA.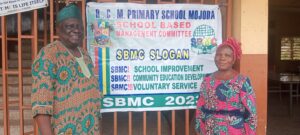 "This gesture carries deep significance, rooted in our core principles of positively impacting lives within our region and across the nation. By nurturing young minds from their formative years, we set a course for our nation's journey to greatness," Mr. Adeyinka elaborated. "Furthermore, our commitment to socioeconomic development encompasses education, health, and various other sectors. The University Clinic, Library, and other facilities stand as open gateways to all residents who have registered. It's an opportunity that should not be overlooked."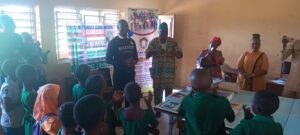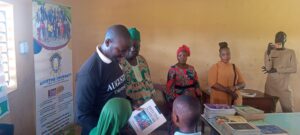 Elder Adeyemi Femi, Chairman of the RCM Primary School Mojoda's  SBMC, a visionary leader with a heart for community growth, shed light on the collaborative effort that brought this initiative to life. Inspired by a post-retirement commitment to uplift his community, Elder Adeyemi harnessed the collective wisdom of the school management and dedicated volunteers to birth the Champions Academy.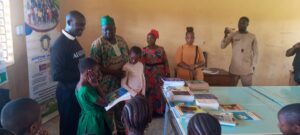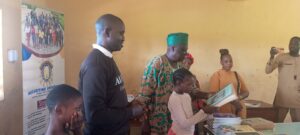 "The crux of our objective is a 10-year plan aimed at nurturing national and State champions in areas like chess, scrabble, ICT, and music from within Eredo LCDA, Epe," Elder Adeyemi enthused. "Under the banner of Champions Academy, we have witnessed a transformative shift in the abilities of these children within just a few weeks of the program's commencement. With the change already evident, we invite like-minded individuals and community members to join our cause."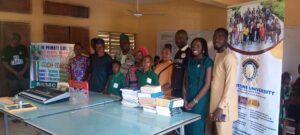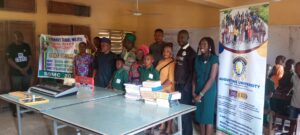 The enthusiasm for this educational awakening resonated not only within the university and the Champions Academy but echoed through the voices of the school's leadership and stakeholders. Mrs. Ola Victoria, the Headmistress of RCM Primary School, and Mr.Olufawo Kunle, the SBMC Community Engagement Officer for Lagos State Universal Primary Education Board (LASUBEB), lauded the vision of Elder Adeyemi and his team. Their shared initiative, they emphasized, had engendered remarkable transformations in the student's abilities.