Amidst the developmental strides scattered across Epe Division, Lagos State, there's a shining example of progress that's bringing smiles to both a lawmaker from the Lagos State House of Assembly and the local residents. Hon. Sylvester Ogunkelu, the esteemed representative of Epe Constituency II at the Lagos State House of Assembly, expressed his profound appreciation for the construction of a much-awaited road network.
These roads, spearheaded by the visionary Governor of Lagos State, His Excellency Mr. Bababjide Sanwoolu, stand as powerful markers of infrastructural progress and community development within the region.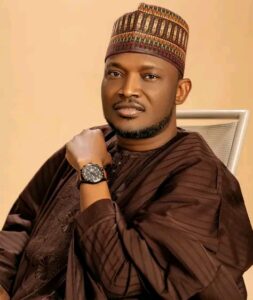 In an exclusive interview with http://kakalistiq.com on the sidelines of the 3rd-anniversary ceremony of the revered Alara of Ilara Kingdom, Hon. Sylvester Ogunkelu radiated gratitude for the fruition of a project he tirelessly championed for the benefit of the communities.
His appreciation extended to Governor Sanwoolu, whom he lauded for his foresight in recognizing the crucial need for improved road infrastructure. Hon. Ogunkelu also recognized the pivotal role played by Rt. Hon. Mudashiru Obasa, the Speaker of the Lagos State House of Assembly, in enabling their legislative efforts to come to fruition.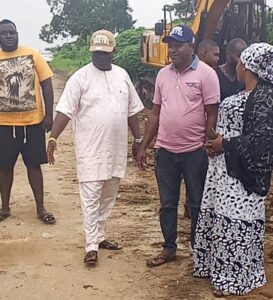 Reflecting on the spirit of unity and collaboration, Hon. Ogunkelu expressed his deep appreciation for the support he received from political leaders in both Eredo LCDA and Epe Division. This harmony, he emphasized, is an essential component for driving the region's growth and prosperity, aligning with the trajectory of Lagos State's journey toward greatness.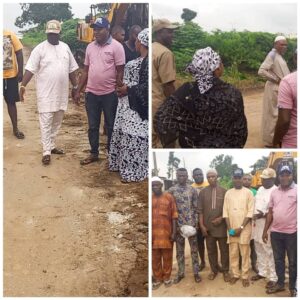 The remarkable progress made in a short span of time was further underscored by the rapid mobilization of contractors to the construction sites. Speaking with a sense of enthusiasm, Hon. Ogunkelu shared, "The construction of the Ilara Ajegunle, Ward H1, was met with immense gratitude from the community. Witnessing the heartfelt response from the people when the contractors arrived was truly inspiring."
Delving deeper into the community's involvement, Hon. Ogunkelu marveled at the proactive engagement of residents, who took it upon themselves to support and welcome the contractors. He remarked, "The fact that my supporters and residents rallied together to support the construction work without hesitation was truly heartwarming. It speaks volumes about the shared commitment to progress in our region."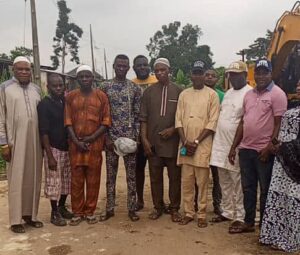 The resonance of his impactful actions echoed in the sentiments of the residents themselves. As this news medium gathered, some residents were quick to acknowledge that within a remarkably short time since the commencement of Hon. Ogunkelu's current assembly term, he had already facilitated such a significant road project. This rapidity, they believed, was a harbinger of more transformative initiatives to come, underscoring the burgeoning sense of optimism within the community.
As the road construction unfolds, Eredo LCDA is poised for a brighter future, propelled by the collective efforts of its dedicated representatives, visionary leaders, and engaged residents.