Kakalistiq.com reports that the Epe Local Government recently hosted the 2024 Budget Stakeholders Consultative Forum at the newly revamped Epe LG Chambers on November 8, 2023. The event drew a diverse array of stakeholders, including youths, tradesmen, artisans, religious and traditional leaders, security operatives, and government officials, underscoring a collective commitment to enhancing the lives of Epe residents.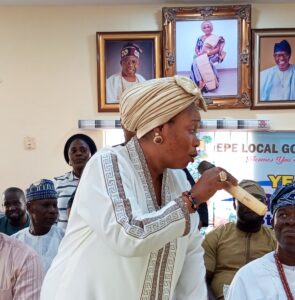 Led by the Executive Chairman, Hon. (Princess) Surah Olayemi Animashaun, the forum commenced with an insightful evaluation of the previous year's budget, emphasizing allocations to health, education, youth empowerment, official and humanitarian logistics, and palliative distribution.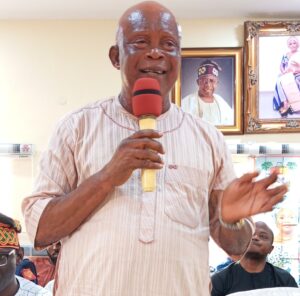 Key figures in Epe, including Hon. Ahmed Seriki, Commissioner representing Epe Division in the Local Government Service Commission, and APC leader Hon. Bode Alausa, expressed commendation for the Chairman's recent achievements. They urged continued support, recognizing the need for collective efforts to propel further development while urging an intensified focus on delivering democracy's dividends.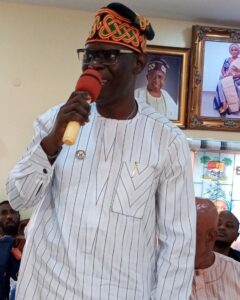 The DPO of Epe Police, Mr. Okoruwa Godwin, applauded the chairman's anti-crime initiatives, fostering collaboration with the local security outfit, Ibile. He urged vigilance and community support as December approaches, emphasizing the importance of timely information sharing.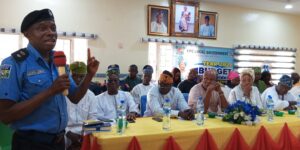 Expressing gratitude, members of the National Youth Council of Nigeria (NYCN) Epe branch thanked the chairman for appointing their coordinator, Ladele Ismail, as a senior special assistant for special duties. The youth presented the 2024 youth plan, outlining pressing issues. Responding, she expressed resilience against vile criticism and urged the youth to refrain from online bullying, emphasizing its potential harm.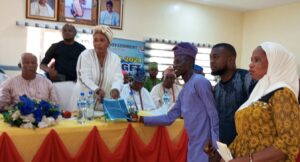 Hon. Surah reported that over the past three months, her administration has undertaken several impactful initiatives in Epe. These include the provision of 50 beds and educational materials for local students, the distribution of GCE forms to 100 beneficiaries, and the construction of 16 regular and Cartaway drainage systems to address persistent flooding issues.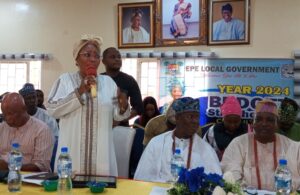 Additionally, her government has built box culverts and a vocational center, conducted essential clearing and renovation works within the council infrastructure, and ensured the maintenance of drainage systems. The administration has continued its quarterly palliative efforts, encompassing various forms of support such as cash incentives and food distribution. Notably, staff, councilors, and executive members have undergone training, with some recently returning from a week-long seminar in Turkey aimed at enhancing their effectiveness and performance.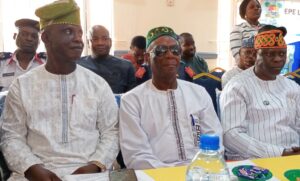 She highlighted her administration's ongoing construction of doctors' quarters at Papa Primary Healthcare Center (PHC), emphasizing that additional health intervention programs will result from the council's collaboration with the state government. Furthermore, she announced a transition of the quarterly palliative efforts to a monthly schedule starting in 2024, with support from the Agriculture Department.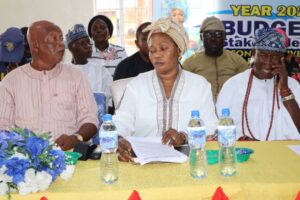 Emphasizing the importance of proactive measures, she underscored her commitment to prioritizing the regular draining of the Berger Bridge to prevent flooding. She reiterated her dedication to upholding the cleanest environment in Lagos and enhancing the welfare of both her staff and the community, achieved through collaborative efforts with Council Chairmen and Ward Chairmen.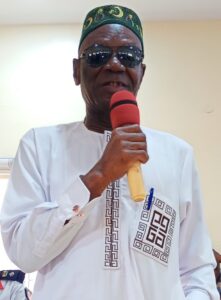 Princess Surah expressed her concern over the inadequate revenue generation in the local government due to the lack of cooperation from business entities, resulting in a hindrance to efficient service delivery. She called for tranquility and encouraged residents to show respect to doctors, revenue collectors, and environmental officers instead of causing embarrassment, warning that anyone found guilty would be subject to legal consequences.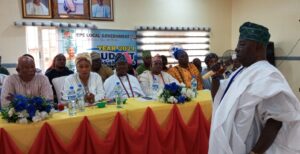 She also implored marketers at the Oluwo Fish Market to refrain from selling endangered animals as bush meat and emphasized the importance of maintaining order by avoiding roadside trading, especially considering that shops had been allocated for their use.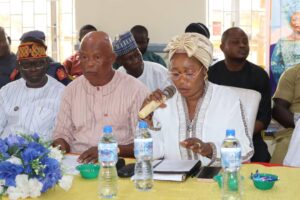 Security concerns and market-related issues were also addressed, with stakeholders urging swift action to curb criminal activities and ensure road safety at the Ita-Ale market. The chairman received constructive criticism regarding revenue generation and pledged to incorporate stakeholder inputs into the upcoming budget.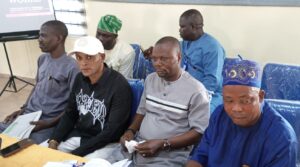 The forum concluded with a renewed commitment to collaboration and a shared vision for a more prosperous Epe in the coming year.