Kakalistiq.com reports that the Vice Chancellor of Lagos State University (LASU), Prof. Ibiyemi Olatunji-Bello, has rallied the staff of the university's Epe Campus to maintain an unwavering focus on the institution's goals despite potential distractions, emphasizing the need to work collaboratively to achieve success. This call came during the Governing Council's visit to the Epe Campus on Wednesday, November 8th, where the Vice Chancellor, alongside other Council members, inspected various facilities.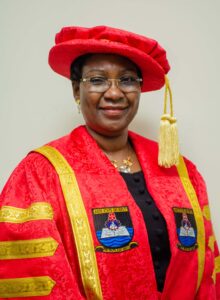 Addressing the campus officials before the tour commenced, Prof. Olatunji-Bello acknowledged the cooperation received from the Epe Campus staff and urged them not to be deterred by the actions of detractors seeking to impede progress. She revealed the administration's plans to enhance campus facilities, particularly with the influx of students due to new academic programs.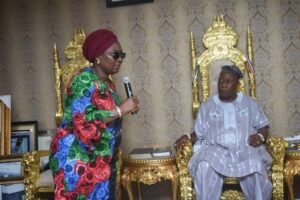 The Pro-Chancellor and Chairman of the Governing Council, Sir David Sunmoni, echoed the Vice Chancellor's sentiments, assuring the Epe Campus of the Council's unwavering support. Sir Sunmoni emphasized the council's determination to develop the campus's potential and urged the staff to continue their commendable efforts.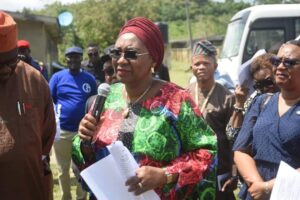 Prof. Rafiu Okuneye, the Head of the Epe Campus, expressed gratitude for the Council and Management's support, highlighting the significant progress made since the Council's last visit in November 2021. He outlined various improvements, including infrastructure development, academic program approvals, and ongoing construction projects.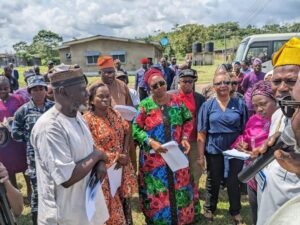 During the visit, the Council toured essential facilities such as hostels, staff quarters, the Manufacturing Assistance Center, libraries, classrooms, workshops, laboratories, farms, and halls in various faculties. The tour aimed to assess the state of the campus and identify areas for improvement.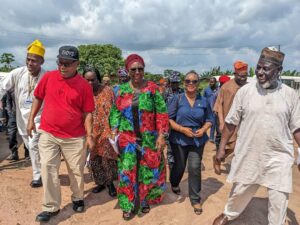 Concluding their visit, the Council and Management extended their appreciation to the Oloja of Epe, H.R.M. Oba Kamorudeen Idowu Animashaun, for sponsoring the ongoing renovation of hostel facilities on the campus. The Council had previously visited the Ikeja and Ojo campuses as part of its annual tour, reaffirming its commitment to enhancing the overall quality of the university.