In a ceremonial display of rich cultural heritage, Kakalistiq.com reports that the newly appointed Abowa of Agbowa, His Royal Majesty, Oba (Barr.) Owolabi Saheed Momson, emerged from the traditional seclusion known as 'Ipebi' after seven days. The Yoruba traditional rites, meticulously followed, marked a significant step towards his ascension as the revered monarch.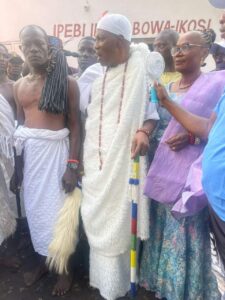 The event, witnessed by a multitude of Agbowa residents, unfolded with Oba Momson's joyous dance to the traditional Gbedu drums, captivating the crowd that had eagerly awaited his emergence. This marked the end of the seclusion period, during which the monarch underwent various traditional rites deeply rooted in the cultural history of Agbowa.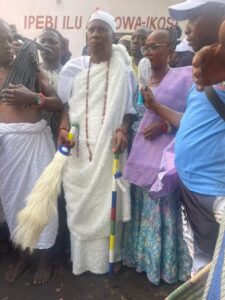 Having been ratified by the Lagos State Executive Council and officially presented with the staff and certificate of office in March, Oba Momson expressed his dedication to the cultural heritage and traditions of Agbowa during his time in Ipebi.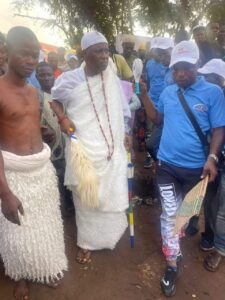 The grand coronation is scheduled for Saturday, November 11, as the highlight of the annual Agbowa Day, promising a vibrant celebration of Agbowa's rich cultural tapestry.