In a landmark ceremony held on October 18, 2023, kakalistiq.com reports that Governor Babajide Sanwo-Olu of Lagos State initiated the groundbreaking for the highly anticipated Ejinrin Film City. This remarkable event drew prominent figures, political leaders, and key players in Nigeria's film and entertainment industries to the historic Ejinrin Kingdom.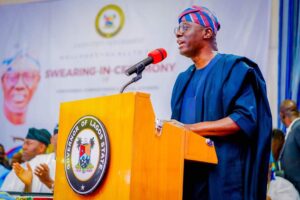 The Ejinrin Film City, with an estimated value of $100 million, has emerged as a beacon of aspiration for the local youth population in Ejinrin. In response to this pivotal development, Prince Ademola Adetola, President of the Ejinrin Youth Organization (EYO), shared his perspective.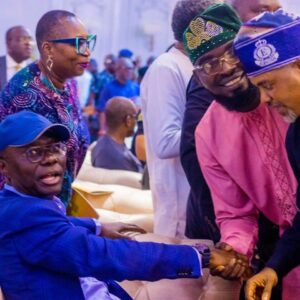 "At the age of 19, we started leading the EJINRIN Youth Organization (EYO), a group of friends with shared ideals and goals," remarked Prince Ademola. "Our vision was not limited to the present but aimed to instill in our generation the significance of Ejinrin as a pivotal center in the old Western region for trade, commerce, and industry."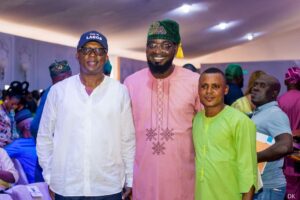 The unveiling of the Film City project has marked a significant victory for the entire Ejinrin community. Ademola asserted that they are committed to advocating for more substantial investment in the human capital development of Ejinrin's youth, ensuring their active participation in the promising future outlined by Governor Sanwo-Olu.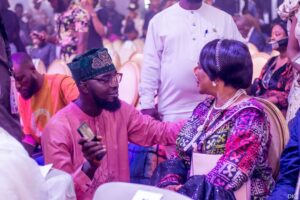 "We express our gratitude to Governor Babajide Sanwo-Olu and Mr. Linus Idahosa, Chairman of Del-York Group, for their dedication to our community and their emphasis on engaging young people from Ejinrin in this monumental development," Prince Ademola stated. "We pledge to provide an ideal environment throughout the Film City project's various phases."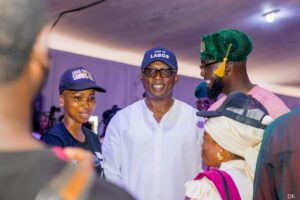 The youth organization extends its appreciation to Oba Rafiu Ishola Babatunde Balogun, the Elejinrin of Ejinrin Kingdom, as well as the Chiefs and illustrious sons and daughters of Ejinrin for their unwavering commitment to making this day a reality.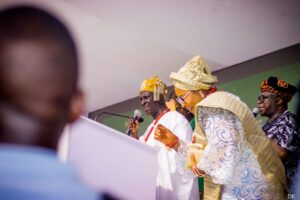 "Let us collectively invest in and contribute to this development," Prince Ademola concluded. "We thank all the esteemed individuals who continue to champion the cause of Ejinrin, shaping its past, present, and future, and encourage them to partake in this remarkable journey."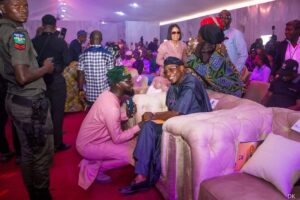 This momentous ceremony has not only laid the foundation for the Ejinrin Film City but has also ignited a spark of hope for the community's youth, who eagerly anticipate a brighter future.