Kakalistiq.com reports that the Lekki Local Council Development Area (LCDA) is on the cusp of a significant transformation as it eagerly anticipates the full implementation of a groundbreaking mega electricity project. This project is the result of a collaborative effort between the Lagos State Government and the African Development Bank (AfDB) and holds the promise of catapulting the LCDA into a new era of progress and development.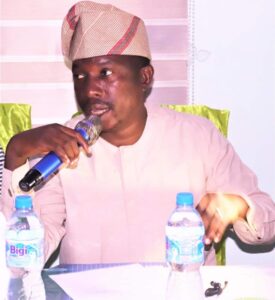 The anticipation of this mega electricity project, according to the LCDA Chairman, follows a series of successful initiatives, including the recent installation of 75 solar street lights in Idata and Ilagbo communities on October 17, 2023. These initiatives are part of a broader strategy to enhance the living conditions and security within the LCDA.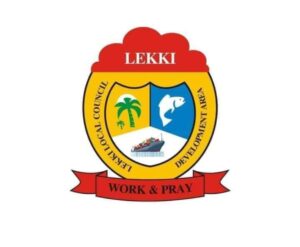 According to media reports from the LCDA, the Executive Chairman of Lekki Local Council Development Area (LCDA), Engr. Rasaki Bamidele Kasali (RBK), continues to drive positive change within the LCDA with the earlier successful installation of solar street lights in Olomowewe and Itamarun communities, which will in no time extend to other communities in the LCDA.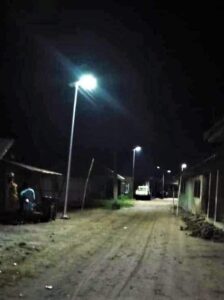 The provision of solar streetlights not only illuminates these communities but also delivers a myriad of benefits. The increased lighting enhances safety by reducing the risk of robberies, burglaries, and other criminal activities, which frequently occur in the dark. It creates a safer environment and fortifies security for residents and their properties.
Additionally, solar streetlights promote economic growth and development. Well-lit streets encourage evening activities, fostering businesses, social interactions, and the overall livelihood of the community. Moreover, the LCDA's commitment to delivering improved lighting infrastructure is a testament to its dedication to progress and community welfare.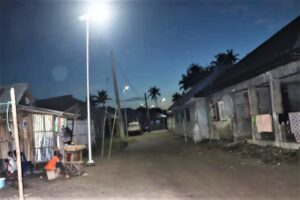 While the installation of solar streetlights in Idata and Ilagbo is a significant step, this endeavor is just one part of the larger vision. This project will further transform the lives and communities within the LCDA, ensuring continuous development and progress. With the collaboration of the Lagos State Government and the AfDB, the Lekki LCDA is poised to embark on an exciting journey towards a brighter and more prosperous future.