In a bid to foster all-round prosperity and technological advancement in Epe community, an inspiring initiative is set to revolutionize the lives of young minds. The Rubies Tech Foundation, a renowned organization known for its tech advocacies in rural communities, is gearing up to launch a money-spinning tech project called "Tech Up Epe."
Kakalistiq.com reports that this groundbreaking project aims to introduce kids and teenagers between the ages of 0-19 years in Epe to the exciting world of technology through a free and immersive tech boot camp.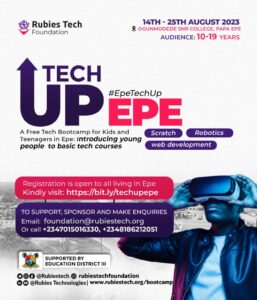 Participants will have the opportunity to delve into basic tech courses such as scratch, robotics, and web development. The boot camp is thoughtfully designed to cater to primary school students, secondary school students, and secondary school leavers, ensuring that no young mind is left behind.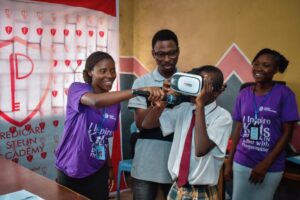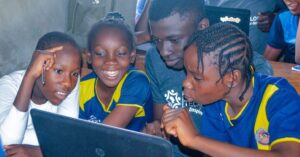 Education District III, Falomo, Ikoyi, Lagos, has proudly thrown its weight behind this transformative initiative. It is a testament to the project's potential to reshape the lives of young individuals by empowering them with essential tech skills, and equipping them for a future fueled by innovation and progress.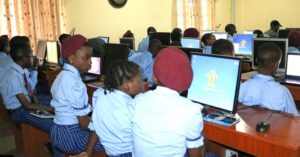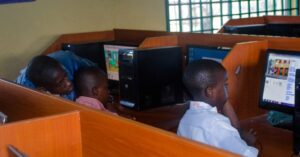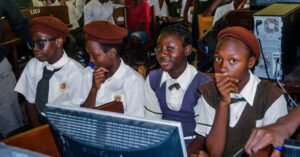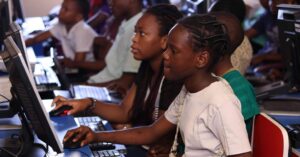 Scheduled to kick off on August 14, 2023, the Tech Up Epe project will be held at the esteemed Ogunmodede College, Papa, Epe. The foundation has enlisted a team of dedicated volunteers who are working tirelessly to ensure the success of the project.
For those eager to register or volunteer for this life-changing event, interested teenagers can sign up for the boot camp by visiting https://bit.ly/techupepe. Aspiring volunteers residing in Epe are encouraged to send their name and location to the WhatsApp number +2347015016330.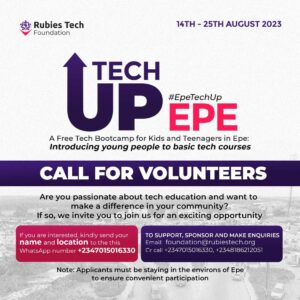 To make this project even more impactful and far-reaching, the Rubies Tech Foundation is inviting public-spirited personalities, organizations, businesses, and illustrious sons and daughters of Epe to come forward and support the sponsorship of Tech Up Epe.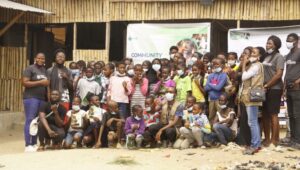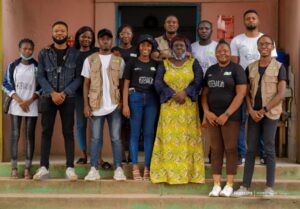 The foundation also welcomes sponsors willing to make a difference. They can reach out to the organizers through the email foundation@rubiestech.org or by calling +2347015016330 or +2348186212051.
Various sponsorship options are available, including provisions for hall arrangements, feeding, accommodation, photo and videography services, generators and fueling, laptops, projectors, internet connectivity, and souvenirs, among others.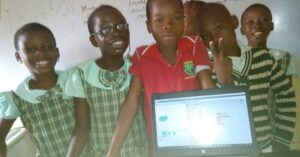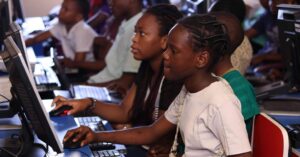 For those who share the belief that technology is the driving force behind progress and development, donating to the cause is an ideal way to support the project. Contributions can be made to the Naira Account with details Zenith: 1224169870 and Providus Bank: 5400894525. The Dollar account number for donations is Zenith Bank: 5072777795.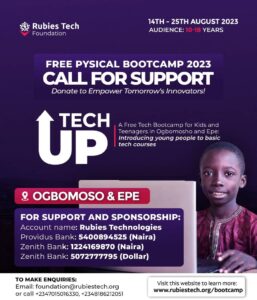 As we navigate a world increasingly influenced by technology, the significance of projects like Tech Up Epe cannot be overstated. By empowering young minds with vital tech skills and knowledge, Epe community is laying the foundation for a prosperous future, driven by innovation and powered by technology.
The success of this project relies on the collective efforts of stakeholders from all walks of life, uniting for the greater good of the community and the nation as a whole. Together, let us embrace this transformative initiative, propelling Epe into a new era of growth and progress.