In a groundbreaking collaboration between the Universal Basic Education Board Sports Teachers Association (UBEBSTA) and the Emerald Blazers, a renowned non-governmental organization in Epe division, Lagos state, the stage was set for the thrilling maiden edition of a computer-based online sports quiz.
Kakalistiq.com reports that this extraordinary event aimed to foster sports development, witnessed the emergence of 12 schools in the quarter-finals, ultimately narrowing down to the final six who vied for the coveted championship title.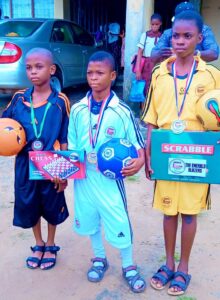 On Wednesday, July 12th, 2023, the much-anticipated event unfolded at RCM Primary School in Ibeju, drawing the presence of esteemed dignitaries and educators. Notable attendees included Mr. Samsa Olatunji, Head of Admin Human Resources & Management; Mr. Omoseke TD, Head of School Support Services Session; Mr. Adunola Frederick, Chairman of the Association of Primary School Headteachers of Nigeria (AOPSHON); Mr. Jimoh AO, Sports Desk Officer of the Lagos State Universal Basic Education Board (LASUBEB); and Mrs. Adeshina, Head Mistress of RCM Primary School, Okegun Baale.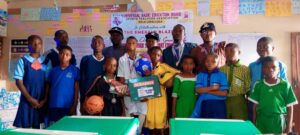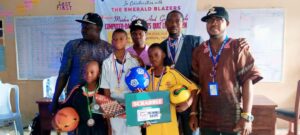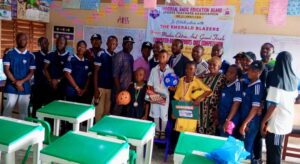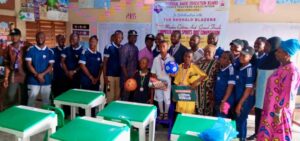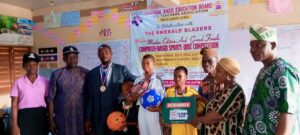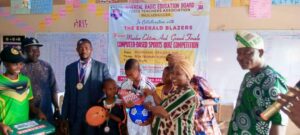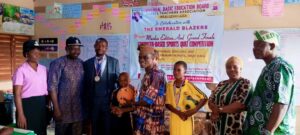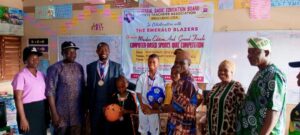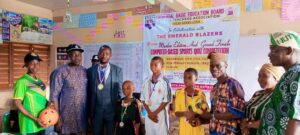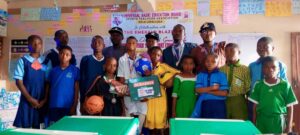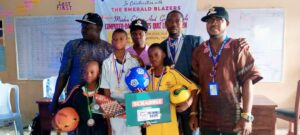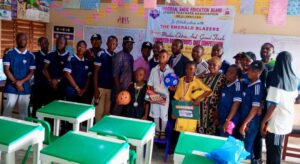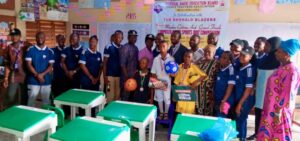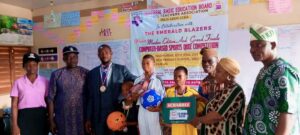 The event was graced by other prominent figures in the education sector, as well as young sports enthusiasts such as Mr. Ogunbanwo Ibrahim (Provost), Mr. Fowosere Gafar, Jimoh Abdulazeez, Sports Desk Officer of SUBEB, Kaka Babatunde, Secretary of the Emerald Blazers, Mr. Ibrahim Sulaimon (Bala), Treasurer of the Emerald Blazers, and Mrs. Samuel Oluwaseun, a distinguished board member of the Emerald Blazers.
Mr. Ogunbowale Samuel, President of UBEBSTA, expressed his anticipation for the annual event, envisioning its role in fostering both sports development and academic proficiency. He extended his heartfelt gratitude to the local education authorities for their unwavering support of the project.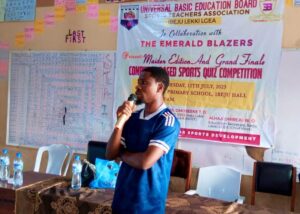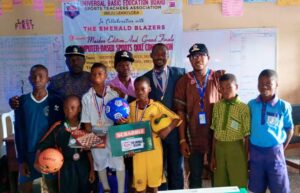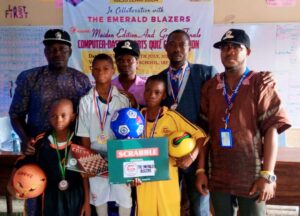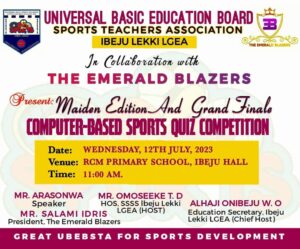 Addressing the enthusiastic audience, Alhaji Comrade W.O Onibeju, the Education Secretary of Ibeju-Lekki LGEA, represented by Mr. Samasa Olatunji, acknowledged the crucial role of sports in children's development, emphasizing its potential as a lucrative venture. He lauded the project as a platform to instill confidence in students and prepare them for future success, commending the organizers for their innovative thinking.
Regarding the project, Mr. Salami Idris, President of the Emerald Blazers, remarked, "This is just the beginning of a revolution in sports and education. We are proud to be a part of this transformative initiative, paving the way for greatness."
Interestingly, Mr. Omoseke TD, Head of School Support Services, admitted his initial skepticism about the project, deeming it a waste of time. However, the remarkable number of registered schools proved him wrong, leaving him thrilled that the event coincided with his tenure as the head of the curriculum. He lauded the Ibeju-Lekki local education authority for their remarkable achievements in sports, which have now become a benchmark for the Lagos State Universal Education Board (SUBEB), defying all odds.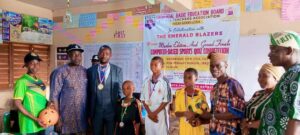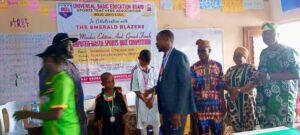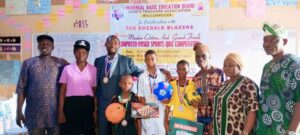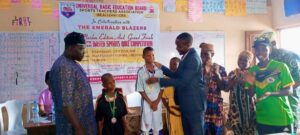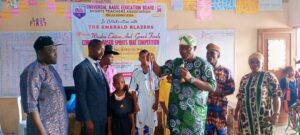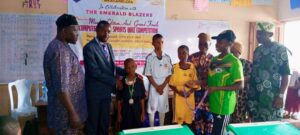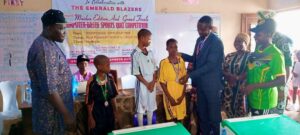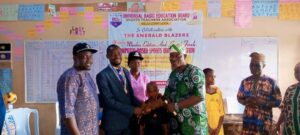 Mr. Adunola Felix, Chairman of AOPSHON in Ibeju-Lekki, expressed his delight with the exercise, confidently affirming that their participation would undoubtedly inspire students to achieve greatness.
After an intense 45-minute battle, featuring 80 sports-related questions, the representative from Community Primary School, Lakowe emerged as the well-deserved champion. Community Primary School Abijo and St. Peters Primary School Magbon Alade claimed the first and second runners-up positions respectively, showcasing their exceptional knowledge and skills.
With the presentation of prizes such as medals, football, jersey, chess, and other board games, the inaugural computer-based online sports quiz was an overwhelming success, leaving participants and attendees eagerly awaiting future editions of this pioneering event.