A wave of change swept through the Epe Division as Rep. Wale Raji, the passionate House of Rep. Member for Epe Federal Constituency, rallied Nigerian artisans and tradesmen in his constituency to revolutionize the nation's economy.
In a spectacular inauguration ceremony held at Odo-Noforija Town Hall, the Eredo LCDA branch witnessed the birth of a new era for the Lagos State Council of Artisans and Tradesmen (LASCOTA) on a sunny August 15th, 2023.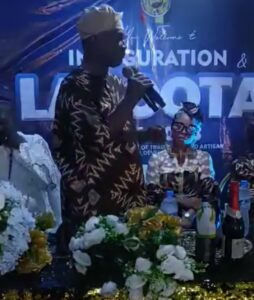 Eminent political figures, esteemed traditional leaders, and artisan state executives, including Hon. Wasiu Odeyemi WASTAB, Mrs. Stella Odufisan, Alhaji Buhari, and Pastor Segun Oluade SEGSON, adorned the event with their presence, adding significance to the momentous occasion.
During his inspiring address, Rep. Wale Raji recounted his noble achievements as the former Permanent Secretary of the Ministry of Agriculture, which laid the groundwork for the rise of LASCOTA. The policies and programs he championed have since become a lasting legacy, marking the annual celebration of artisans and tradesmen across the State.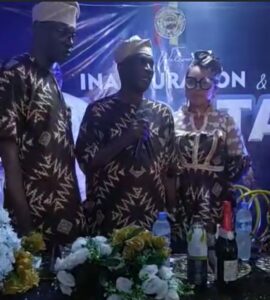 Rep. Raji passionately declared, "Artisans form the backbone of Nigeria's economy, contributing up to 80% of the thriving Micro, Small, and Medium Enterprises (MSMEs). However, we face challenges, particularly with apprentices absconding before completion and certification."
He expressed dismay at the rising reliance on foreign artisans from neighboring countries like the Benin Republic and Togo due to the decline in the credibility and standards of Nigerian artisans. "It's time we rectify this issue of dishonesty and subpar workmanship," he asserted.
Assuring unwavering support for the growth of artisans and tradesmen, Rep. Raji vowed to create a conducive environment for their success. Drawing from his past experience as P.S. of Lagos State Ministry of Agriculture, he promised to enhance skill-upgrade programs in partnership with Lagos State Technical and Vocational Education Board (LASTVEB).
He emphasized the importance of wisely utilizing the grants provided by his leadership, encouraging members of the association to strengthen their cooperative schemes for mutual benefit.
Excitement rippled through the gathering as Rep. Raji unveiled special considerations for members of the body across the constituency, providing them with newly built lock-up shops at Ayetoro, Mojoda, and IIto-Ikin. Additionally, he disclosed the imminent functionality of the completed Ilara and Agbowa Skills Acquisition centers.
In his parting words, he urged artisans and tradesmen to be committed to their craft, affirming, "We will empower you with funds to take ownership of your businesses and drive them to success."