The leadership of Epe Ogunmodede Club, EOC, led by Barrister Omodele Ibrahim, has announced the commencement of applications for the 2023/2024 EOC Bursary Award, extending an opportunity for students of Epe origin to pursue tertiary education. The application process is set to kick off on Friday, August 11, 2023, and will conclude promptly on Friday, August 25, 2023, at 2:00 PM.
Kakalistiq.com reports that the EOC Bursary Award is a significant initiative aimed at providing crucial financial support to deserving Epe indigenous students in their pursuit of higher education.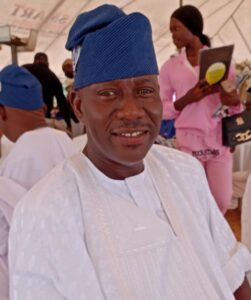 According to documents made available to this news medium, all eligible indigenous students from Epe are encouraged to seize the opportunity by obtaining the official application form. As part of the application requirements, candidates are urged to include the following documents:
A copy of their Birth Certificate
A copy of their student ID card
Latest academic transcripts/profile (if applicable)
JAMB admission letter
JAMB result slip
SSCE/NECO results.
It is noteworthy to all applicants that all submitted documents will be subjected to a thorough verification process by the Club's designated members. The application deadline is 2:00 PM on August 25, 2023.
To ensure compliance, interested applicants must submit either a completed hard copy of the form along with attachments at the Epe Ogunmodede Club House on Awolowo Way, Epe, or a neatly scanned version via the provided email address; eoc.bursary.form.@gmail.com
The Epe Ogunmodede Club no doubt remains deeply committed to assisting Epe students in their pursuit of higher education. The bursary award initiative is a testament to their dedication to recognizing and supporting deserving indigent students who fulfill the necessary criteria.
For further details and any inquiries, interested parties are encouraged to get in touch with the EOC Club Secretariat located on Awolowo Road, Epe, or consult the official communication channels.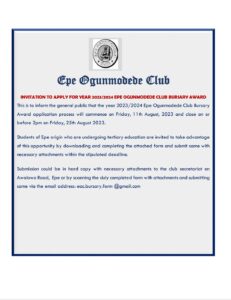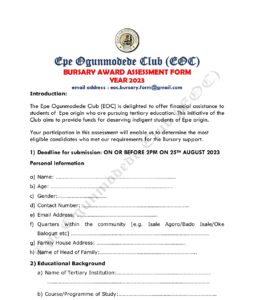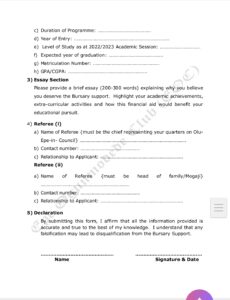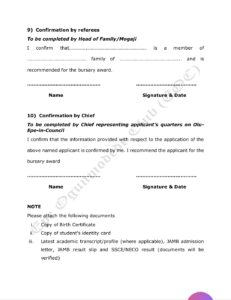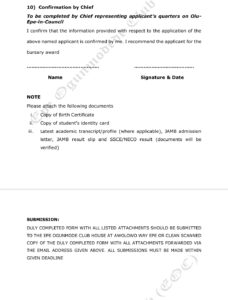 In embracing a steadfast commitment to education and youth development, the Epe Ogunmodede Club has embarked, yet again, on a transformative journey, marked by innovative initiatives aimed at nurturing the potential of Epe's young minds.
By intertwining financial support with mentorship, enabling technology-driven accessibility, ensuring document integrity, and fostering community engagement, the club exemplifies an unwavering dedication to creating a brighter future for Epe's youth.
Through this holistic approach, the Epe Ogunmodede Club not only paves the way for educational aspirations but also lays the foundation for empowered and visionary leaders who will undoubtedly shape the future landscape of Epe and beyond.