In the heart of Ibeju-Lekki, a region brimming with industrial giants like the Dangote Refinery, Lekki Free Trade Zone, and Lekki Deep Seaport, a new dawn is rising for the youth. Kakalistiq.com reports that Engr. Abdulahi Sesan Olowa, the Chairman of the Ibeju-Lekki local government, has set the wheels in motion to ensure that indigenous youth harness the opportunities that lie on their doorstep.
Since assuming office, this visionary administration has unveiled an ambitious partnership with Pan Atlantic University (PAU) aimed at empowering young science students with a bright future in STEM and science-related fields.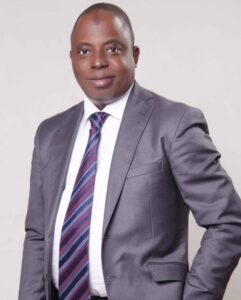 The bustling landscape of Ibeju-Lekki, a vital part of the Epe Division in Lagos, is nothing short of a national treasure. It boasts colossal investments and critical infrastructure due to the significant industrial activities thriving within its borders. The colossal Dangote refinery, the dynamic Lekki Free Trade Zone, the colossal Lekki Deep Seaport, and the essential Dangote fertilizer plant are just a few of the region's proud achievements. These establishments are pillars of economic development and have ignited a sense of optimism that the region is a powerhouse of national progress.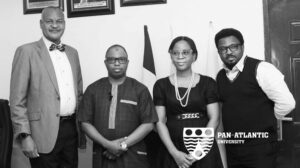 While Ibeju-Lekki is instrumental to Nigeria's economic growth, there's an equally important need to nurture the homegrown talent that will continue to drive its success. This is where the proactive and forward-thinking administration of Engr. Abdulahi Sesan Olowa comes into play.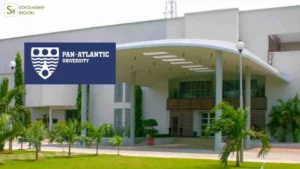 By forging a partnership with Pan Atlantic University (PAU), the Ibeju-Lekki local government is nurturing the dreams of its youth, particularly in the fields of science, technology, engineering, and mathematics (STEM). This initiative is set to be the game-changer that Ibeju-Lekki's young talents have been yearning for.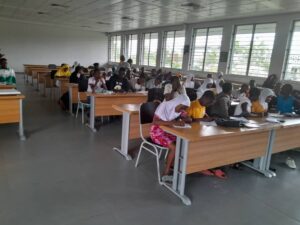 The significance of this initiative transcends the immediate beneficiaries and extends its transformative touch throughout the local government. Here's why it's so important:
1. Empowering Local Talent: Ibeju-Lekki is brimming with young, brilliant minds waiting for the opportunity to shine. This partnership with PAU empowers these talented youth, offering them a chance to receive a world-class education that will prepare them for careers in STEM and related fields.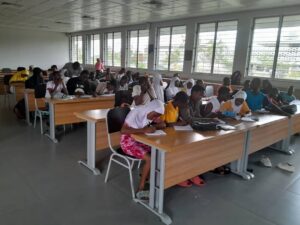 2. Catalyzing Regional Development: The growth of local industries and the emergence of world-class establishments in Ibeju-Lekki require a steady supply of skilled workers. By nurturing local talent, the region ensures that it can provide a workforce that meets the demands of these industries.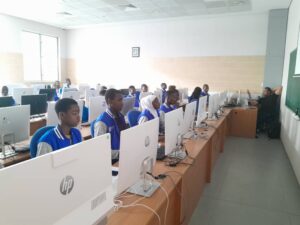 3. National Economic Impact: A well-trained, homegrown STEM workforce contributes to Nigeria's economic growth. It reduces dependency on foreign expertise and enhances the country's competitiveness on a global scale.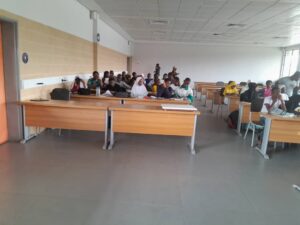 4. A Bright Future: The young beneficiaries of this initiative will have access to opportunities that would have otherwise been a distant dream. They can look forward to fulfilling careers in fields that will shape the future of their region and the nation.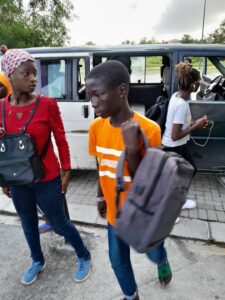 5. Fostering Community Pride: When local youth succeed, it's a source of immense pride for the community. The belief that young people from Ibeju-Lekki can achieve greatness will inspire the next generation to dream bigger and aim higher.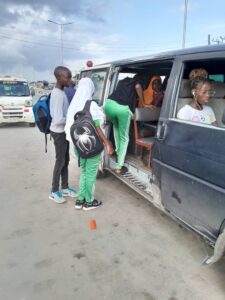 The future is bright for the youth of Ibeju-Lekki. With the innovative partnership between the local government and Pan Atlantic University, they have been handed the key to unlocking a world of opportunities. This strategic move is not just an investment in individuals; it's an investment in the entire region, ensuring that Ibeju-Lekki continues to shine as a beacon of progress in Nigeria's industrial landscape.