In a momentous celebration of tradition and progress, the coronation ceremony of His Royal Majesty, Oba Musiliu Abiola Oliwo, Gbadewolu 1, the Aladepekun of Odo-Egiri Kingdom, Eredo LCDA, Lagos State, has ignited hope for developmental strides in the historic region.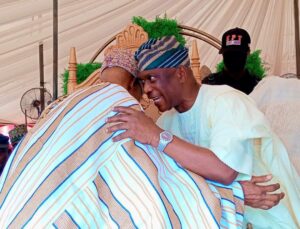 On November 4, 2023, Ansar-Ud-Deen Primary School became the stage for a remarkable event that witnessed the gathering of esteemed government officials, political icons, and distinguished members of society. The atmosphere buzzed with festivity, camaraderie, and jubilation as people flocked to honor the revered king, reflecting the collective optimism that surged in the wake of his ascension.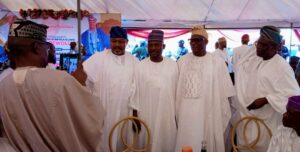 During interviews, key dignitaries expressed unwavering support for the town's transformation under Oba Musiliu Abiola Oliwo's forward-thinking leadership. Rep. Wale Raji, Hon. Monsuru Akinloye, Hon. Sylvester Ogunkelu, Hon. Rt. Hon. Sabit Ikuforiji, Oba Dr. Olufolarin Ogunsanwo, and HRM Oba Dr. Babatunde Ogunlaja JP (FMBE), the Aladeshonyin and Paramount Ruler of Odo-Noforija Kingdom, all shared their optimism for the community's prosperous future.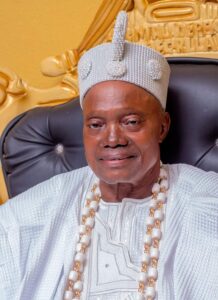 The Aladepekun's installation was marked by a peaceful and celebratory atmosphere, adorned with captivating displays of the community's rich cultural heritage. Ancestral masquerades, dance performances, and traditional drumming showcased the historical intricacies that define the region.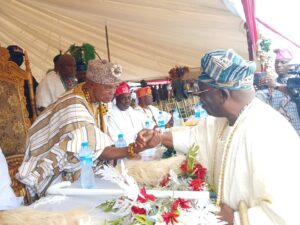 The climax of the event featured electrifying performances by musical legends Waka Queen Salawa Abeni and Fuji maestro Wasiu Alabi Pasuma, leaving an indelible mark of euphoria. The installation ceremony brought together traditional rulers, guests, and subjects in a jubilant celebration of their king, concluding over five decades of anticipation.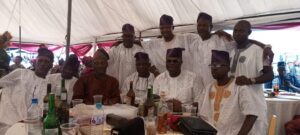 The historic coronation of Aladepekun signifies the dawn of a new era, poised to usher in continuous growth and development and destined to be a treasured narrative passed down through generations.