In a touching display of unity and remembrance, the vibrant youths of Epe came together to mourn the loss of renowned Afro-Beat artist Aloba Promise, widely known as Mohbad. The event, which included a peaceful candlelight procession and a resounding call for justice, took place on Wednesday, September 20, 2023, in Epe, Lagos.
Recall that the circumstances surrounding the demise of Mohbad who died at age 27 on September 12, 2023, and was hurriedly buried the second day remain unclear. Mohbad's untimely death has prompted protests and demands for a thorough investigation into the circumstances of his passing.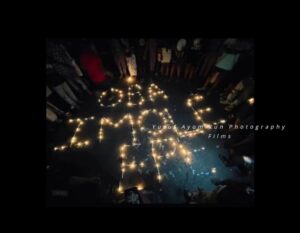 While exact details of autopsy reports after the exhumation of his body by the police on September 21 2023 are yet to be confirmed, there is a widespread call for justice, and candlelight processions have been organized by his management and supporters to pay tribute to the late artist. The protests aim to draw attention to the mysterious circumstances surrounding Mohbad's demise and to seek answers about what led to this tragic loss in the Nigerian music industry.
The procession commenced at the prestigious Lagos State University Epe Campus (LASUED) gate, Noforija, and gracefully wound its way through the heart of Poka, Odomola concluding at Ita-Marun and Ita-Opoin Epe. It was a somber yet powerful journey that transcended the boundaries of age and occupation.
Epe's academic institutions, including LASU, LASUED, YABATECH, and MOCPED, were not left out as the town witnessed a remarkable gathering of students who turned out en masse to pay their final respects to Mohbad. The young artist's untimely demise shrouded in mystery, had left a void in the hearts of many.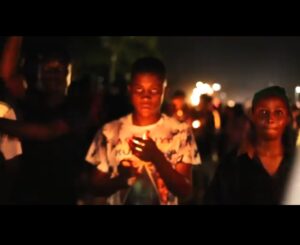 Echoing various songs of solidarity, dirge, and hit songs of the deceased, the youth's peaceful protest and candlelight procession were conducted under the vigilant protection of well-equipped security agents, dispatched by the Lagos State government to ensure safety. Participants, displayed their creativity, illuminated the road with candles, forming the poignant words "Oba Imole Epe." This symbolic gesture underscored their unwavering commitment to preserving the legacy of Mohbad, the "King of Light" in Epe.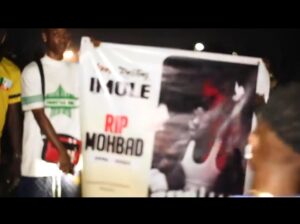 The peaceful demeanor of Epe's youth stands out as a commendable contrast to recent episodes of violent protests in the town. Notably, these disturbances led to the extended closure of commercial banks, attributed to public dissatisfaction with the Central Bank of Nigeria's (CBN) cash policy, spearheaded by Emefiele, in the lead-up to the February 2023 general elections.
The Epe youth's and students' peaceful tribute to Mohbad highlights their determination to ensure justice while maintaining the tranquility of their beloved town
This media platform does not hold copyright to the video uploaded. The video, which inspired this news report is, however, credited to a superb photographer with the Facebook username Yusuf Ayomikun Adejobi.