In a stunning turn of events, Kakalistiq.com reports that the tranquil town of Epe was thrust into turmoil on Friday, 22nd September 2023, as a religious crisis unfolded, leading to the arrest of a prominent Muslim leader by the Nigeria Police. Sheikh Abdul-Lateef Ayeogbaro, the ousted Chief Imam of Epe Central Mosque, Ita-Opo, was taken into custody, marking a dramatic climax in a clash of religious titans.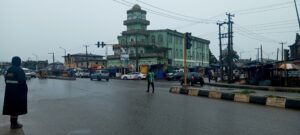 The arrest took place in the mosque premises against the backdrop of escalating tensions within the revered Epe Central Mosque, Ita-Opo. This unrest was fueled by the simultaneous presence of two Imams: the deposed Sheikh Abdul-Lateef Ayeogbaro and the newly appointed Chief Imam, Alhaji Abdulkabir Oriyomi. Their contentious coexistence ignited a volatile atmosphere within the sacred sanctuary, casting a shadow over the religious institution.
The roots of this bitter dispute trace back to the abrupt removal of the former Chief Imam, Alhaji Abdullateef Oladapo, a mere three weeks ago. The struggle for leadership has culminated in a stark division, with Alhaji Abdulkabir Oriyomi, the freshly ordained Imam, enjoying the backing of influential chiefs and Islamic scholars both from within the mosque and the wider community.
As tensions escalated, supporters of both Imams engaged in impassioned confrontations within the once-peaceful mosque—a place traditionally reserved for solemn prayer and reflection. Reports also confirm damage to a portion of the sacred pulpit, underscoring the depths of frustration and unrest.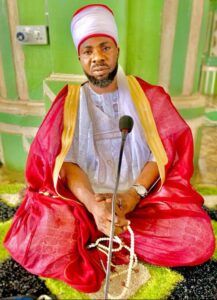 Hon. Fariu Arebi, a prominent figure within the peace committee, made an earnest appeal to the aggrieved congregants, urging them to set aside their differences and work towards restoring harmony to their beleaguered town.
Further intensifying the feud, Alhaji AbdulKabeer Ayinla, the Mufti of Epeland, shed light on the grounds for Chief Imam Alhaji Abdullateef's removal. He cited a multitude of allegations, ranging from misconduct to unIslamic activities, which are considered unacceptable for a leader in the Islamic community.
Sadly, the pandemonium that gripped the congregation led to the unfortunate cancellation of Jumat services in the mosque. The ancient town famed "Epe OniQurani" finds itself entangled in an unexpected and heart-wrenching rift that threatens the very core of its religious identity, with the spectacle continuing to unfold before a concerned community.