In a cinematic event that promises to captivate audiences, BAP Productions proudly presents "Funmilayo Ransome-Kuti the movie," which will grace the screens of Silverbird Cinema in Victoria Island for one week, starting on Friday, September 8, 2023. This momentous film heralds a new chapter in the company's storied history and underscores its unwavering commitment to crafting unforgettable cinematic experiences for a global audience.
Directed by the visionary Bolanle Austen-Peters, "Funmilayo Ransome-Kuti" stands out for its exceptional storytelling, unforgettable characters, and impeccable craftsmanship.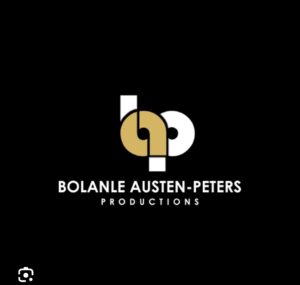 The film chronicles the remarkable journey of Fela's indomitable mother, Funmilayo Ransome-Kuti, from her groundbreaking days as the first female student at Abeokuta Grammar School to her union with Israel Ransome-Kuti. Together, they challenge oppression, giving birth to the formidable Abeokuta Women's Union, and sparking an intense battle against colonial and traditional rulers.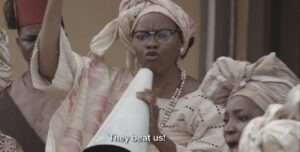 The narrative deftly juxtaposes Funmilayo Ransome-Kuti's tireless activism with her delicate role as a wife and mother, revealing the unbreakable spirit of a woman who altered the course of history. This cinematic masterpiece emerges as a significant contribution to the ongoing global discourse on women, identity, and the relentless pursuit of equality.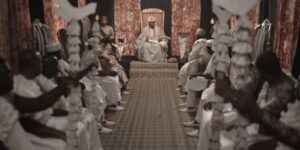 The film boasts a phenomenal ensemble cast, featuring groundbreaking performances by industry luminaries such as Joke Silva, Kehinde Bankole, Ibrahim Suleiman, Jide Kosoko, Dele Odule, Adebayo Salami, Keppy Ekpeyoung, Adunni Ade, Omowunmi Dada, Patrick Diabuah, and others who have breathed life into their characters.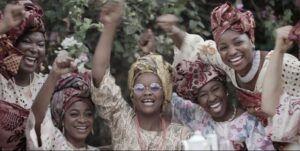 Bolanle Austen-Peters, the driving force behind this cinematic triumph, shared her excitement about the film's future, remarking, "Submitting 'Funmilayo Ransome-Kuti' for Nigeria's Oscars consideration is both humbling and exhilarating. Our team poured their hearts and souls into this project, and this submission stands as a testament to their unwavering dedication."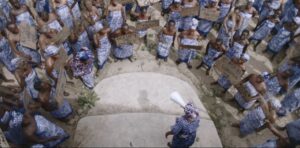 For BAP Productions, a company renowned for its unwavering commitment to cinematic excellence, this submission signifies a significant milestone in its rich history. Yakubu Yahaya, an Associate Producer, expressed, "It embodies the values and artistic vision that have guided our company for years."
The film is poised to make an indelible mark on the global film stage, and its submission to Nigeria's Official Selection Committee for the Oscars sets the stage for an exciting journey through the upcoming awards season. This is a cinematic event not to be missed, as "Funmilayo Ransome-Kuti the movie" promises to leave an enduring impact on hearts, minds, and the history of filmmaking.