Kakalistiq.com reports that on Saturday, September 9th, 2023,  a group of impassioned young individuals from Epe Local Government, in an inspiring display of community spirit and determination, have taken it upon themselves to tackle the persistence of pothole-riddled roads, thereby paving the way for smoother and safer journeys within the community.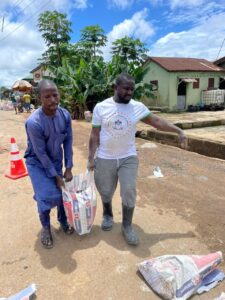 Under the banner of the National Youth Council of Nigeria (NYCN), Epe Local Branch, led by Comrade Ladele Ismail, these dynamic young activists demonstrated their unwavering commitment to the welfare and progress of their community.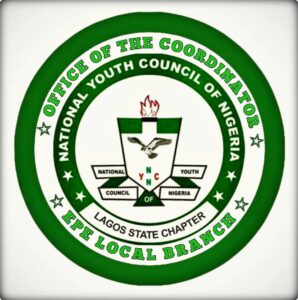 With unflinching support from members of the Federation of Epe Division Students Association, FEDSA; League of Epe Youths and Student Association, LEYOSA; Muslim Students Society of Nigeria, MSSN; People Progressive Change, PPC; Wise Ladies, Epe Renaissance Foum, AREWA Youth, Igbo Youth, and Red Cross, the transformation began on the streets of Adeyemi Apena, Jagbojagbo, and Tunde Taiwo which were once marred by deep potholes and uneven surfaces.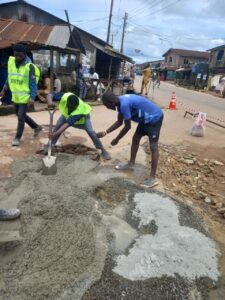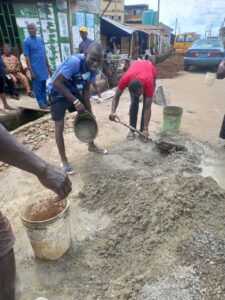 The uniqueness of this initiative is the bold choice of using concrete for road repairs for greater durability rather than conventional clay sand-filling. This decision, while incurring additional costs for labor and materials such as sand, cement, and granite, underscores their dedication to achieving lasting results.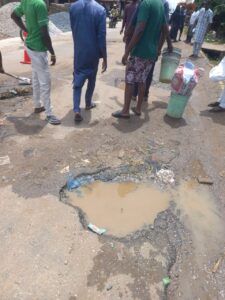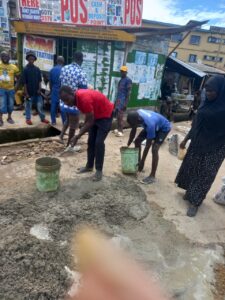 Speaking about the initiative, Comrade Ambassador Ladele Ismail, the Coordinator of NYCN, Epe, stressed the importance of youth engagement in shaping the future of Epe. He reiterated their dedication to making a positive impact on their community and expressed their readiness to collaborate with both local and state governments to achieve this noble goal.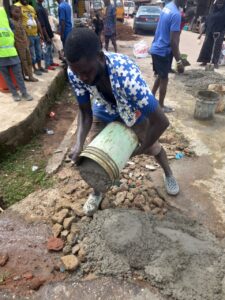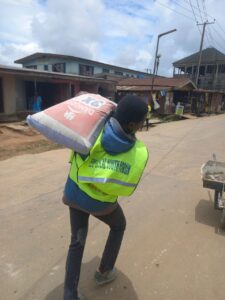 "The youths firmly believe that by working hand in hand with public-spirited personalities who backed the project such as Pastor Segun Oluade (SEGSON), Hon. Balogun (MAAIB), Hon. Rasheed Oluwo, Ward A6 Councilor, they can contribute significantly to the development of Epe," he said.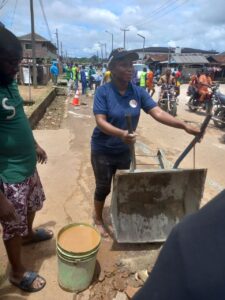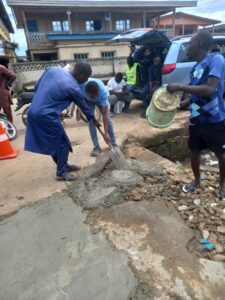 Residents of the benefitting streets commended the initiative and expressed their heartfelt gratitude to the youth for their unwavering dedication. They acknowledged that these road repairs would enhance road safety and convenience for motorists and pedestrians alike.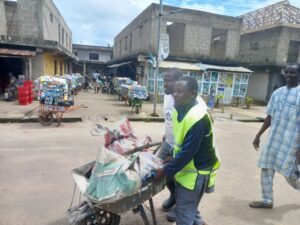 A resident, Mr. Kunle Ahmed, having commended the youth also called upon the government to fulfill its responsibilities to the people of Epe. He recognized that financial constraints could potentially limit the youth's ability to sustain these impactful interventions in the long run.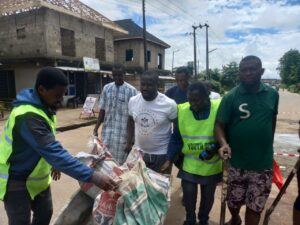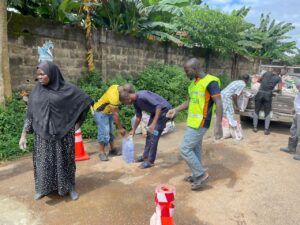 "This is a clear response to our community's call for better roads. It demonstrates the unwavering spirit of commitment and dedication to support Epe Town's growth and development. They have shown us that we can't solely rely on the government. Their efforts are commendable, and I believe this will inspire positive change in our town," he said.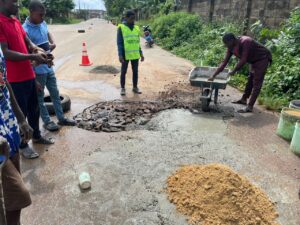 The actions of these passionate Epe youths serve as a shining example of what can be achieved through unity, determination, and a shared commitment to community progress. The road-pothole repair initiative stands as a testament to their dedication to the betterment of Epe, a town they hold dear to their hearts. The community now looks ahead to brighter, smoother journeys and a future marked by progress and unity.