In a resplendent ceremony that resonated with tradition and regal grandeur, Kakalistiq.com reports that His Royal Majesty, Oba Adeshina Sulaimon Adebowale, bearing the title Ariran Akenre II, has been formally coronated as the Omola of Odomola Kingdom, Epe Division, Lagos State.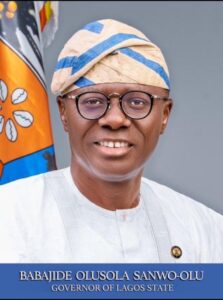 Recall that the Omola had received the instrument of office earlier in May 2023 from the Governor of Lagos State, His Excellency Mr. Babajide Sanwoolu at the Local Government Council Chambers Ita-Marun, Epe. Governor Sanwoolu Install Obas for Odo-Egiri, Odomola, and Agbowa Towns in Epe Division.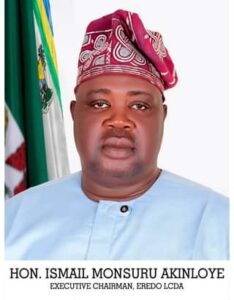 The coronation, which spanned over a week with critical traditional rites, culminated in a momentous ceremony on Saturday, drawing dignitaries, monarchs, and adjoining communities together in a mirthful celebration.
Amidst the rhythmic 'Apala' tunes of legendary musician Dr. Babatunde Ishola, Oba Adebowale's coronation was a spectacle of cultural richness and unity.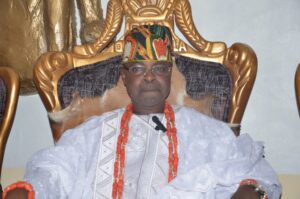 Hon. Ismail Monsuru Akinloye, the distinguished Chairman of Eredo LCDA and chief host of the occasion, expressed gratitude for the honor bestowed upon Oba Adebowale. Dignitaries, including HRM Oba Kamorudeen Ishola Animashaun, the Oloja of Epe, and HRM Oba Babatunde Ogunlaja JP FMBE, the Aladeshonyin and Paramount Ruler of Odo-Noforija Kingdom, offered blessings and wisdom for the new Omola.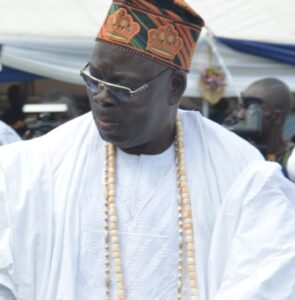 Oba Ogunlaja urged the newly installed monarch to lead with wisdom, justice, and unwavering dedication to Odomola's betterment. He stressed the importance of unity and collective efforts for the kingdom's progress.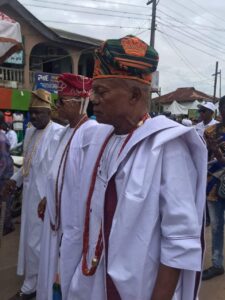 In his inaugural speech, Oba Adebowale expressed deep gratitude and pledged his unwavering commitment to serving the Odomola Kingdom. He emphasized the importance of unity in preserving their culture and ensuring a brighter future.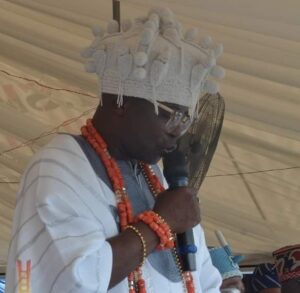 "Today, I address you with deep gratitude in my heart. The trust and confidence you have placed in me as the Omola of Odomola Kingdom are sources of great honor and humility. I fully understand the weight of this responsibility and am wholeheartedly committed to serving both the kingdom and its people," he remarked.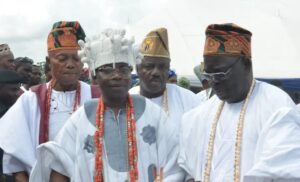 "I wish to extend my sincere appreciation to HRM Oba Babatunde Ola Ogunlaja, the Aladeshonyin of Odo Noforija Kingdom, and all the esteemed royal figures who graced this occasion with their presence and blessings. Your wisdom and unwavering support hold immeasurable value, and I assure you that I will heed your counsel as I embark on this journey.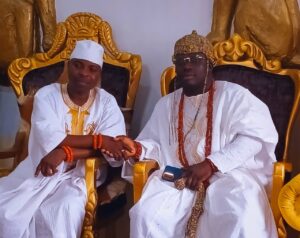 "As we rejoice today, let us always bear in mind that our kingdom's strength resides in our unity. Together, hand in hand, let us preserve our rich culture, elevate our people, and secure a radiant future for the Odomola Kingdom.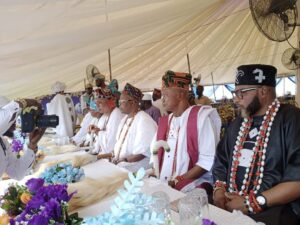 "Once more, I am profoundly thankful for the privilege to serve as your Omola. With your backing and the blessings of the Almighty, I am confident that we will steer Odomola to unprecedented heights. Thank you, and may God bless our cherished kingdom."
A representative of the Deputy Governor of Lagos State, Dr. Kadir Hamzat, also graced the event, underscoring the significance of this joyous coronation