Kakalistiq.com reports that on the auspicious date of Friday, September 8th, 2023, the Royal Fathers of Ikosi-Ejinrin Local Council Development Area (LCDA) came together to honor and celebrate the birthday of their esteemed council chairman, Akogun Wale Raji Anomo.
Led by the venerable His Royal Majesty, Oba Builder Asumo Aderibigbe, these custodians of Yoruba heritage on behalf of the respected Traditional Rulers in the LCDA expressed their heartfelt admiration for the chairman's exemplary leadership, particularly in his dedication to the welfare of widows, the elderly, and the traditional leaders.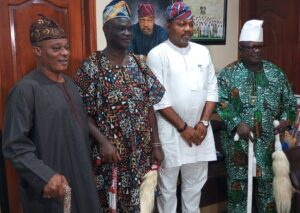 Amidst a shower of heartfelt prayers offered for the celebrant, the royal fathers including Oba Elias Ijelu Omoloro, Olota of Ota-Ikosi; and HRM Oba Nelson Ogunlari, the Olowu of Owu-Ikosi urged the council leader to persist in his unwavering support for orphans, widows, and the elderly, emphasizing their special place in the eyes of God Almighty.
In an earnest tone, the Royal Enigma, Oba Aderibigbe, during his address at the Get-Together Breakfast reminded the Chairman that his office carries profound responsibilities, as it is closest to the grassroots of the community. He advised the Chairman to focus on life-changing programs that uplift the lives of his constituents.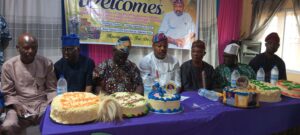 "We, as Kings, may not possess the wealth of political leaders, but we are the drivers of our communities. Just as a car cannot move without a driver, our people rely on your leadership. I implore you to govern with the fear of God, earning respect and blessings from the people rather than curses. Do not incur the wrath of your Royal fathers; take care of the people. You are making efforts; intensify them. Ensure that these people receive their dues regularly and punctually, and always strive to honor your promises to them," Alaiyeluwa declared.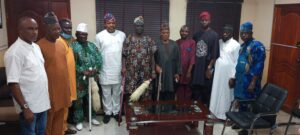 Earlier, within the hallowed chambers of the council chairman's office, the three highly respected royal fathers took turns to fervently offer their heartfelt prayers for the chairman's continued success and prosperity. As the guardians of Yoruba culture, they left no traditional prayer instrument untouched, invoking blessings and calling upon ancestral deities out of their profound affection for the Chairman.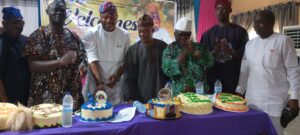 The celebration was a testament to the deep respect and affection that the Chairman and the Royal Fathers share, reinforcing the importance of community unity and leadership guided by both tradition and responsibility.