In a landmark decision that reverberated with hope and excitement across Nigeria, the Presidential Election Petitions Tribunal, under the eminent leadership of Justice Haruna Tsammani, delivered a resounding affirmation of Senator Bola Ahmed Tinubu as the rightful winner of the February 25, 2023 presidential election.
Kakalistiq.com reports that Hon. Segun Olulade, a former member of the Lagos State House of Assembly, Epe Constituency II, and devoted foot soldier of Nigeria's President, hailed this historic moment, saying, "The Lion of Bourdillon, President Tinubu, has emerged victorious, and it's a triumph of democracy and justice."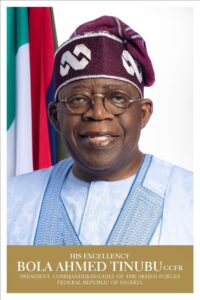 The tribunal's unanimous verdict, delivered on Wednesday, September 6th, 2023 after a grueling 12-hour session, dispelled lingering doubts surrounding the election's credibility. Justice Tsammani and the panel members – Justice Stephen Adah, Justice Mistura Bolaji-Yusuf, Justice Boloukuoromo Ugo, and Justice Abba Mohammed – firmly asserted the lack of credible evidence presented by the petitioners, Atiku Abubakar of the People's Democratic Party (PDP) and Peter Obi of the Labour Party.
Olulade quoted some of the high points of the tribunal which include:
i. The petitions lacked credible evidence.
ii. Procedural blunders were committed by the petitioners' legal teams.
iii. Failure to file the statements on oath of all witnesses as mandated.
iv. Dismissal of paragraphs of the petitions as vague and imprecise.
v. Equal value of all votes, regardless of location.
vi. Rejection of the US District Court judgment as a basis for disqualification.
vii. Decisive rejection of the alleged double nomination of Shettima.
viii. Validation of the election results despite INEC's failure to upload polling unit results to IReV.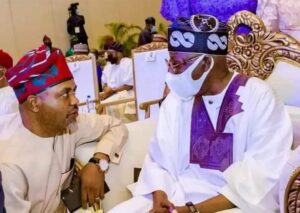 In celebration of this monumental victory, Olulade praised President Tinubu, saying, "Your victory is not just personal; it is a testament to the confidence and trust Nigerians have in your leadership." He emphasized that this triumph signifies an endorsement of Tinubu's vision, dedication, and commitment to Nigeria's progress.
Olulade recognized the judiciary's role in upholding electoral integrity and the importance of unity among Nigerians. He said, "President Tinubu's victory is not just for one party; it is a victory for all Nigerians who believe in democracy and the rule of law."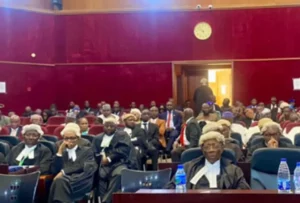 He called for unity, stating, "It is crucial for us to unite as a nation and work with President Tinubu to build a more prosperous, united, and peaceful Nigeria. Let us set aside our differences and embrace the goal of a thriving nation."
Olulade highlighted President Tinubu's potential to lead Nigeria to a brighter future through inclusive governance, economic growth, and social welfare programs. He urged Nigerians to actively participate in shaping the nation they desire.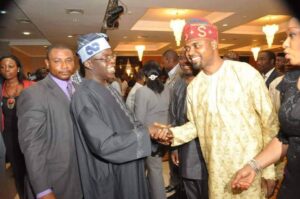 "President Bola Tinubu's victory at the Presidential Election Tribunal is a milestone for democracy, justice, and the Nigerian people. Let us celebrate and support his administration on the path to a prosperous and united Nigeria," he said.