In a remarkable display of unwavering dedication to environmental conservation, Kakalistiq.com reports that Epe youths, in partnership with various organizations, celebrated World Cleanup Day 2023 despite torrential rain.
These young environmental enthusiasts from Epe, the renowned fish basket of Lagos, came together on Saturday, September 17th, 2023, to underscore the importance of a cleaner and safer environment.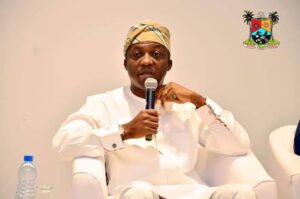 The event was organized by the League of Epe Division Youth and Students Association (LEYOSA) in collaboration with Lagos Youth Ambassadors, Epe Division, and Green Janitors. Despite the challenging weather conditions, these passionate youths showcased their commitment to community service by actively participating in the cleanup exercise.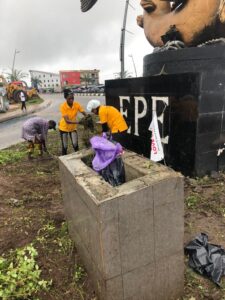 A significant source of motivation for these dedicated youth was the recent appointment of Barrister Tokunbo Wahab, a respected figure from Epe, as the Commissioner of Environment and Water Resources by Lagos State Governor, His Excellency, Mr. Babajide Sanwo-Olu.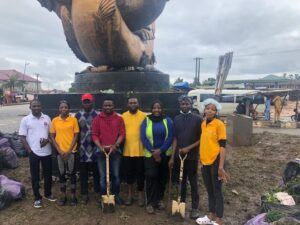 The participants seized the opportunity to congratulate and call upon Commissioner Wahab to consider revitalizing the iconic Fish statue, a symbol at the entrance to Epe, as a means to enhance the town's aesthetics. Furthermore, they urged him to address environmental concerns in the Erepoto and Orugbo communities.
During the event, key leaders and organizers shared their thoughts on the significance of the cleanup exercise and its potential impact on the youth and the broader community.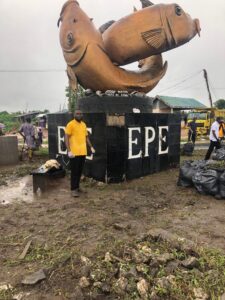 Hon. Tolani Hassan, Epe Local Government Special Adviser on Youth and Tourism believes that the World Cleanup Day celebration in Epe is more than just picking up litter. "It's about instilling a sense of responsibility and environmental consciousness in our youth. By participating in this event despite the downpour, our youth have demonstrated their commitment to preserving the beauty and health of our community. We hope this will inspire others to join the cause," he stated.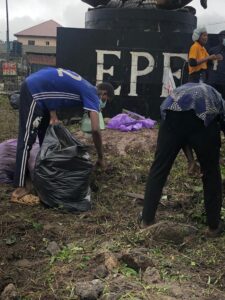 Comrade Abiola Kadri, the Director-General of LEYOSA said that the significance of this exercise cannot be overstated, stressing that it not only fosters a cleaner environment but also unites the youth in a common goal. "It teaches us the value of collective action and civic responsibility. Our hope is that as we grow, we will continue to champion environmental causes and contribute to the betterment of Epe," he said.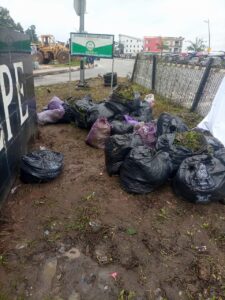 Ambassador Giwa Tomiwa, Team Lead, Lagos State Youth Ambassadors, Epe Division emphasized that the success of the cleanup event, even in the face of adverse weather conditions, speaks volumes about the determination and resilience of the participants. "It sends a powerful message that we are ready to take charge of their community's future. We hope to see more collaborative efforts like this in the coming years, as the impact on our environment and youth empowerment is undeniable," she retorted.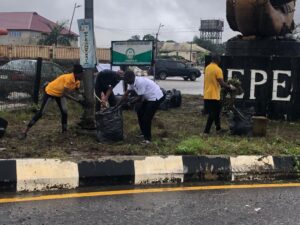 The remarkable dedication exhibited by Epe's youth on World Cleanup Day 2023 is a testament to their unwavering commitment to a cleaner and safer environment. Their efforts, in collaboration with local organizations, not only showcased the spirit of community service but also highlighted the significance of environmental stewardship.