In a move that has sent ripples of joy throughout Lagos State and beyond, Kakalistiq.com reports that President Bola Ahmed Tinubu has approved the nomination of Barrister Olayinka Oladunjoye, the Vice-Chairman of the All Progressive Congress (APC) in Lagos East, as the Federal Commissioner representing Lagos State at the National Population Commission.
The news of her nomination for appointment as a board member of the commission has ignited a wave of congratulatory messages from her political base as family, friends, associates, and well-wishers from Epe Division and beyond are celebrating this remarkable achievement.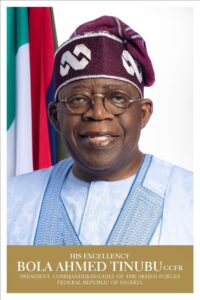 Barrister Olayinka Oladunjoye, hailing from the vibrant town of Epe in Lagos, is not just a political juggernaut but a super-commissioner known for her unwavering dedication to the growth of Epe Division and Lagos State as a whole. She has consistently proven herself as a committed goal-getter with a heart full of care for the welfare of her people.
Born into the illustrious family of Chief Stephen Olaitan Anwoju of Epe, Lagos, Barrister Oladunjoye's journey to this pinnacle of public service excellence has been marked by a relentless pursuit of knowledge and service. She attended Holy Child College, Lagos, for her secondary education and Federal Government College, Odogbolu, for her GCE Advance Level. Her academic journey then led her to the University of Lagos (UNILAG), where she earned a B.A. History degree with second-class upper division. She pursued an M.A. in History and an L.L.B. degree with a second-class upper division from the same institution. After completing her studies at the Nigerian Law School in Abuja, she was called to the bar.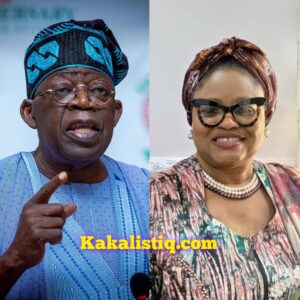 Barrister Oladunjoye's professional journey began as a Graduate Assistant with the Department of History at UNILAG in 1983. She also served as a Classroom Teacher at Gbagada Comprehensive High School, Lagos. Her commitment to public service was evident as she joined the Lagos State Ministry of Youths, Sports, and Social Development as a Sports Officer/Project Officer. Over the years, she worked diligently in various ministries, including the Ministry of Finance, before venturing into the private sector, where she ascended to the position of CEO or Executive Director of an insurance brokerage firm.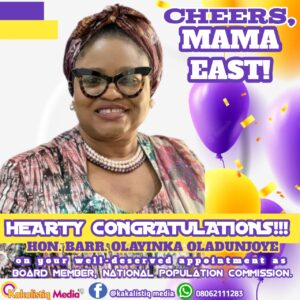 Her illustrious career also saw her serve as the Honorable Commissioner for Education during the second term of Mr. Babatunde Raji Fashola SAN's administration and as the Commissioner for Commerce, Industry, and Cooperatives under the leadership of Governor Akinwunmi Ambode.
Barrister Oladunjoye's professional qualifications include being an Associate of the Chartered Insurance Institute of London (ACCI London) and a Chartered Insurer of the Chartered Insurance Institute of London (ACCIILondon). She is also an Associate of the Chartered Insurance Institute of Nigeria (CIIN), and a member of the Nigerian Bar Association (NBA) and International Bar Association. Her distinguished achievements include winning the University of Lagos Scholarship and Bursary Award in 1982 and the Award of Excellence by the Lagos State Government in 1995.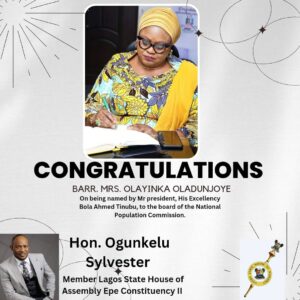 Beyond her impressive professional resume, Barrister Oladunjoye is known for her versatility, outstanding interpersonal skills, and excellent human and material management abilities. She has dedicated herself to the cause of the less privileged and finds solace in the world of books.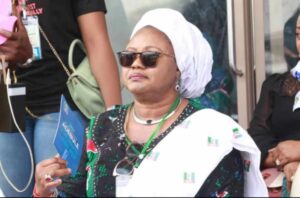 In her personal life, Barrister Oladunjoye enjoys the warmth of a happy marriage, has raised successful children, and proudly wears the hat of a grandmother.
As Barrister Olayinka Oladunjoye takes on her new role as the Federal Commissioner representing Lagos State at the National Population Commission, her appointment is not only a testament to her outstanding qualifications and dedication but also a source of pride and inspiration for the entire Lagos State community. It is a shining moment for Epe, Lagos, and promises a brighter future for all.