Epe Ogunmodede Club led by its President, Barrister Omodele Ibrahim has extended warm congratulations to the highly revered Olu Epe of Epe Kingdom, His Royal Majesty Oba Dr. Shefiu Adewale, Bamgbopa Eshilokun I, on the occasion of the 2023 Eid-il-Kabir Islamic festival.
The Epe Ogunmodede Club, an esteemed organization comprised of accomplished Epe sons, pays homage to the rich cultural heritage and religious traditions that form the foundation of the Epe community.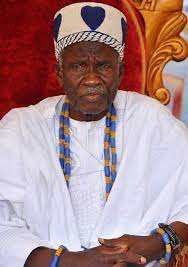 President Omodele Ibrahim while speaking with Kakalistiq media in an interview extolled the Olu Epe for his exemplary leadership, unwavering dedication, and commitment to the well-being of the people.
He also stated that the Eid-il-Kabir festival's teachings and significance are paramount in deepening the faith and spiritual growth of individuals within the community.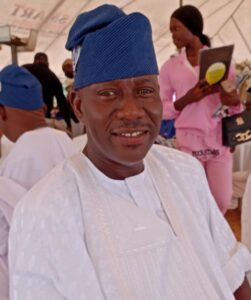 "As our amiable royal father, his subjects and Muslims globally gather to commemorate the occasion, it serves as a reminder of Prophet Ibrahim's unwavering obedience and trust in Allah's divine plan.
"The festival emphasizes the virtues of sacrifice, humility, compassion, and sharing, urging individuals to extend a helping hand to the less fortunate and strengthen the bonds of unity among the community," he said.
President Omodele Ibrahim further affirmed the club's commitment to the development of Epe, emphasizing their dedication to undertaking impactful programs and projects that will propel the community forward.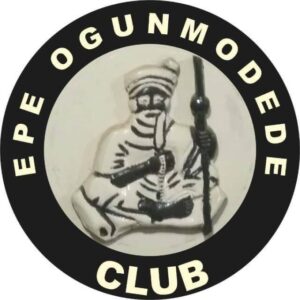 He noted that the Epe Ogunmodede Club strives to create positive change by investing in education, healthcare, infrastructure, and socio-economic initiatives that will uplift the lives of residents and contribute to the overall progress and prosperity of the community.
As Epe continues to preserve its cultural and religious heritage, the community remains steadfast in upholding the values of tolerance, harmony, and peaceful coexistence.
The adherence to these ideals, established by the progenitors of the community, is crucial for fostering an environment where individuals from diverse backgrounds can thrive and contribute to Epe's collective growth and development.