The President of Epe Club, the premier club in the Epe Division, has on behalf of its members, extended warm Eid-il-Kabir congratulations to all traditional leaders, political stakeholders, sons, and daughters of Epe division from across the globe.
Kakakistiq media reports that in line with the club's commitment to entrench peace, unity, and harmony for accelerated progress, the President, Engineer AbdulRasheed Shabi, emphasized the need to salute the indigenous people of Epe Division for their remarkable resilience and cooperation.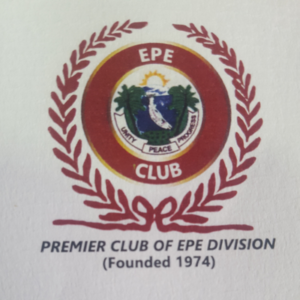 In an interview with Kakalistiq media, Engr. Shabi described Eid-il-Kabir as a time of reflection and devotion that serves as a reminder of the teachings and values that promote peace, progress, and a cohesive society.
The President urged the good people of the Epe Division and their leaders to embrace the essence of the Eid-il-kabir celebration by embodying obedience, tolerance, forgiveness, and engaging in charitable acts.
He averred that by adhering to these principles, communities can strengthen the bonds that unite them, fostering an environment conducive to peace, progress, and collective prosperity.
"Epe club remains dedicated to fostering a sense of togetherness, instilling hope, and empowering the community towards a better society.
"Through various initiatives and collaborative endeavors, Epe Club will continue to create an atmosphere that encourages dialogue, inclusivity, and the active participation of all stakeholders in driving positive change and sustainable development," he said.
The President acknowledges the significance of the diverse ancestries within the Epe Division and highlights the collective strength that arises from unity.
He opinionated that the community can tap into its immense potential, fostering innovation, and propelling the division towards remarkable progress and growth.
Their presence and support, he believes, serve as a testament to the collective determination to build a prosperous and harmonious Epe Division.
As the traditional leaders, political stakeholders, and sons and daughters of Epe gather to celebrate Eid-il-Kabir across the division, the President of the Epe Club extends profound gratitude and admiration for their unwavering commitment to the betterment of the division.