Hon.Oladele Ajayi, the Lagos State House of Assembly member representing Ibeju-Lekki Constituency II has joyously congratulated the highly revered royal fathers and esteemed indigenes of Ibeju-Lekki Constituency II on the momentous occasion of Eid-il-Kabir.
Hon Ajayi while speaking with Kakalistiq media noted that the auspicious festival, which commemorates the spirit of sacrifice and devotion, presents an opportunity to promote unity, cohesion, and development within the constituency.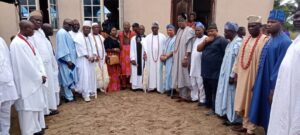 He averred that Eid-il-Kabir, widely known as the Festival of Sacrifice, carries profound teachings of selflessness, compassion, and unity.
"It serves as a reminder of the importance of coming together, regardless of our differences, to foster a strong and harmonious community. I commend the good people of Ibeju-Lekki Constituency II for embodying these principles and for their continuous efforts in building a cohesive and prosperous constituency.
"While we celebrate Eid-il-Kabir, it is vital to prioritize the well-being and safety of ourselves and our loved ones. I urge everyone to exercise caution during the festivities. By taking responsible measures, we can ensure that the celebrations are enjoyed in an environment that promotes the health and welfare of all constituents," he said.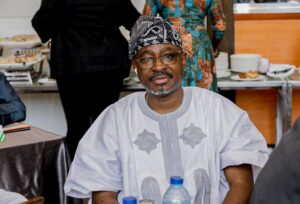 In addition to caution, Hon. Ajayi stated that acts of charity and kindness should be embraced wholeheartedly during this festive season, stressing that the spirit of giving and compassion exemplified by Eid-il-Kabir inspires a helping hand to those in need.
"I call upon our respected royal fathers, political leaders, well-meaning individuals, and public-spirited organizations in Ibeju-Lekki Constituency II to engage in acts of charity and support initiatives that foster love, unity, and prosperity. Through these acts, we can make a significant impact on the lives of our fellow constituents and create a stronger and more inclusive society," he said.
The newly inaugurated Lagos State House of Assembly lawmaker assured of his steadfastness in his commitment to the progress and development of Ibeju-Lekki Constituency II and Lagos State at large.
He assured of continuous collaboration with the Lagos state government, community leaders, and stakeholders to address the needs and aspirations of the constituency to forge a future characterized by sustainable growth, improved infrastructure, and enhanced opportunities for all.