In a bid to foster a greener and cleaner environment during the Eid-il-Kabir celebrations, Epe Local Government has called on residents to prioritize environmental cleanliness and serenity.
Led by the supervisor for Environment, Hon. Odupe Fuad, the local authorities are determined to ensure that residents strictly adhere to best environmental practices in line with local laws and Governor Babajide Sanwoolu's Health and Environment policy in the T.H.E.M.E.S agenda.
With the rainy season in full swing, Odupe appealed to residents to eschew wrong environmental practices that pose risks to the community's well-being with a primary focus on waste management, flood prevention, and the preservation of green areas throughout the festivities.
Speaking with Kakalistiq media in an interview, Odupe urged residents to comply with proper environmental practices. He noted that violators will face penalties and potential legal consequences.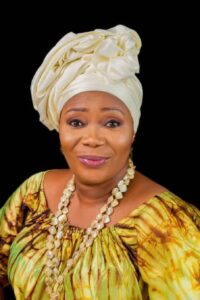 "Under the superb leadership of my amiable Chairman, Princess Surah Animashaun, this administration is committed to environmental cleanliness. During the festive period, waste generation is expected to increase substantially. Therefore, residents are encouraged to dispose of their waste responsibly. Designated waste bins should be utilized, and dumping waste in open spaces, drainage channels, or bodies of water is strictly discouraged. The separation of recyclable and non-recyclable wastes should be prioritized, and residents should take advantage of available waste trucks moving around to dispose of waste appropriately," he said.
Hon. Odupe stated that one of the major challenges during the rainy season is flooding. To mitigate this risk, he advised residents to keep drainage channels free of debris, refuse, and grasses. He stressed that blockages caused by solid waste hinder the natural flow of water, increasing the likelihood of flooding. He added that by maintaining clear drainage channels, residents contribute to a safer and cleaner environment.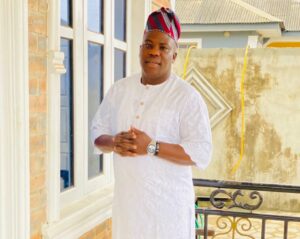 Hon. Odupe also raised concerns over issues of illegal dumping of refuse, stressing that not only does it degrade the environment, but it also poses health hazards. "During the festive period, residents must refrain from dumping waste in unauthorized areas such as open spaces, abandoned lots, or roadsides. It is also important for residents to report any incidents of illegal dumping to the appropriate authorities to curb this detrimental practice," he added.
As the Eid-il-Kabir celebrations take center stage, Hon. Odupe extends warm greetings to respected traditional rulers, political and religious leaders, and indigent families. He stressed that their extraordinary support and collaboration in promoting environmental cleanliness and serenity are acknowledged and appreciated.