In a momentous ceremony held on Friday, 14th July 2023, His Excellency Mr. Wendell De Landro, the High Commissioner of Trinidad and Tobago to Nigeria, was honored with the prestigious title of "Aare Atunluto" of Ilara Kingdom, Epe by His Royal Majesty Oba Dr. Olukayode Olofolarin Ogunsanwo, the Alara of Ilara Kingdom.
During an interview with kakalistiq.com at the event, the High Commissioner unveiled his plans to strengthen bilateral agreements and foster cultural exchange between Trinidad and Tobago, the Ilara Kingdom, Lagos, and Nigeria at large.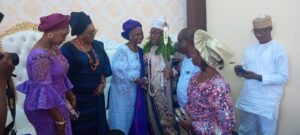 H.E De Landro expressed enthusiasm for the forthcoming cultural events, highlighting the significance of trade missions with Ilara as he stated, "We have a trade mission next week to meet manufacturers there for face-to-face time with them and bring back some of that trade to the kingdom."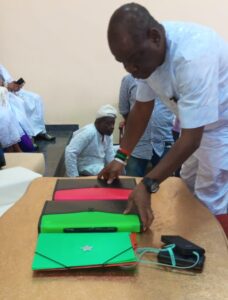 He further emphasized the potential for collaboration in education, stating, "Augustine University Ilara will collaborate with schools in Trinidad and Tobago for curriculum exchange, scholarships, etc. These are the things we are looking forward to pushing."
Kakalistiq.com reports that the High Commissioner recognized the cultural similarities between Trinidad and Tobago and the Ilara Kingdom. He spoke passionately about the shared heritage in food, music, and drumming, stating that the bilateral relations will reactivate the culture of both sides. "Yorubas who worship 'Sango' are also in Trinidad and Tobago," he said.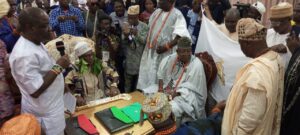 Mr. De Landro shared the intriguing connection between Ilara and Trinidad and Tobago, revealing that the connection between both allies was made possible by Hon. Rotimi Von when they both met with Oba Ogunsanwo two years ago at a Film festival where two films from Trinidad and Tobago were showcased at Allianz France.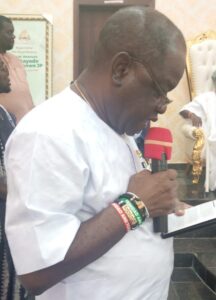 Beyond cultural exchange, Mr. De Landro discussed the opportunities in the oil and gas industry, particularly in Nigeria. He highlighted his previous presentation of a Gas plan at the Nigerian Gas Association in 2019, showcasing the potential for utilizing gas flaring for industrial estate and power generation in the country. He boasted of thriving industrial estates and manufacturing companies in Trinidad and Tobago, saying "We are the fourth-largest producer of methane in the world."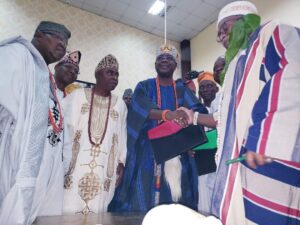 The High Commissioner also expressed his commitment to training and knowledge sharing. He mentioned the successful training of militants from Port Harcourt in Trinidad and Tobago, and his vision to extend such opportunities to a broader indigenous population through the Petroleum Industry Act (PIA). He proposed a cost-effective and sustainable approach, saying, "We want to bring Nigerians, train them in Trinidad, and then bring them back here to train Nigerians."
Drawing on his personal experiences, Mr. De Landro reflected on his time in Nigeria, stating, "I lived in Port Harcourt from 2006 to 2010 as an Engineer with Shell." He further shared his journey as the High Commissioner, remarking, "I came back in 2018 as the High Commissioner of Trinidad and Tobago to Nigeria, it wasn't difficult for me to handle the diplomatic job because I have a lot of friends here, so it was a nice feat."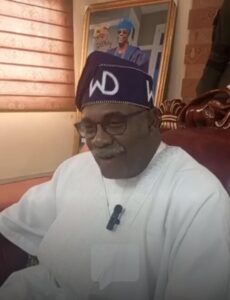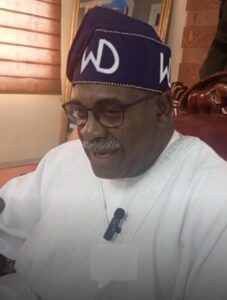 In a lighter moment, the High Commissioner showcased his fondness for Nigerian cuisine, mentioning his preference for Nkwobi, Banga, Egusi soup, and vegetable soup. However, he humorously expressed his aversion to the Ogbono stretch soup, comparing it to a similar dish in Trinidad made of Okro and cocoyam leaf.
Adding a touch of humor, Mr. De Landro shared an amusing detail about his style, saying he copied President Bola Tinubu's style of branding his cap with his initials but was unsure if he'd worn it well from either the left or the right side.