Lagos State University of Education, Ijanikin, made a momentous announcement on Tuesday, July 11, 2023, as Associate Professors Adeniyi Shittu and Adedayo Daodu were appointed as the Acting Deputy Vice-Chancellors.
This news, which has captured the attention of the university community and beyond, is seen as a significant step towards the elevation of academic excellence and effective administration at the renowned institution.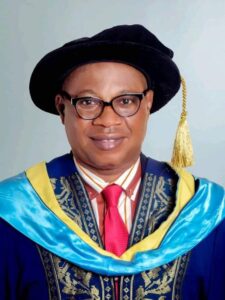 The appointment of Ass. Prof. Shittu, a distinguished figure in the field of Arabic education, was ratified by the Governing Council following a recommendation from the university senate. Simultaneously, Ass. Prof. Adedayo Daodu assumed the role of Deputy Vice-Chancellor (Academics), marking a dual appointment that is set to enhance the overall growth and development of LASUED.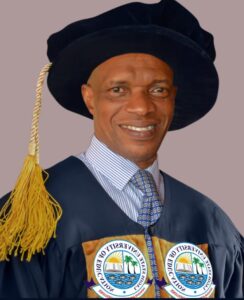 In an exclusive interview with Kakalistiq.com, Ass. Prof. Shittu expressed his surprise at the appointment, describing it as a "call to serve the university and the State at large." He shared the heartfelt moment when he discovered the news, saying, "I was not expecting it. We were at the Senate meeting at the Main Campus on Tuesday as expected, and a colleague had to pinch me to notify me that my name was mentioned. She was certain I was the one, as there was no other bearer of my name in the Senate. Two of us were pronounced and ratified on Wednesday or Thursday."
The news of Ass. Prof. Shittu's appointment quickly spread throughout the university community and resonated with his hometown, Epe and Lagos at large. Messages of congratulations and well-wishes poured in from all corners, reflecting the anticipation and optimism surrounding his new role.
Ass. Prof. Shittu has a remarkable track record in the education sector, having served in various capacities in esteemed institutions. His journey began in 1999 when he joined Michael Otedola College of Primary Education, formerly known as Lagos State College of Primary Education (LACOPED).
Over the years, he ascended from an Assistant Lecturer to a Chief Lecturer, taking on roles such as Head of Department (HOD) of the Arabic department and Dean of Students Affairs and the School of Early Childhood and Primary Education, SECPED. His dedication and expertise have now led him to the prestigious position of Acting Deputy Vice-Chancellor (Administration) at LASUED.
Alongside Ass. Prof. Shittu, Ass. Prof. Adedayo Daodu assumes the crucial role of Deputy Vice-Chancellor (Academics). Ass. Prof. Daodu, a distinguished counseling psychologist, previously held positions as Deputy Provost of Legacy College at Adeniran Ogunsanya College of Education (AOCOED) and Acting Dean of the College of Specialized and Professional Education (COSPED) at LASUED. His extensive knowledge and experience in counseling psychology bring a unique perspective to the academic realm of LASUED.
The two newly appointed Deputy Vice-Chancellors have expressed their commitment to raising the bar of academics and administration in LASUED. With their combined expertise, they aim to steer the university towards unprecedented heights, fostering an environment conducive to intellectual growth and equipping students with the necessary skills for success.