In a joyous gathering at the Ansarud-Deen Primary School, Odo-Egiri, Kakalistiq.com reports that the Aladepekun of Odo-Egiri, Oba Musiliu Abiola Oliwo, expressed his delight and gratitude, not only as the Oba of Odo-Egiri but on behalf of the entire community, for the return of the suspended crown and the official presentation on May 28, 2023, by the Lagos State Government, under the leadership of Governor Babajide Olusola Sanwo-Olu.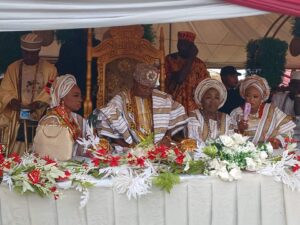 Oba Musiliu Abiola Oliwo shared the community's historical journey, highlighting the toil and sacrifices made by their forefathers in the quest to restore the suspended crown. The culmination of this effort was rewarded with the reinstatement of their monarch, a moment of great significance and divine grace.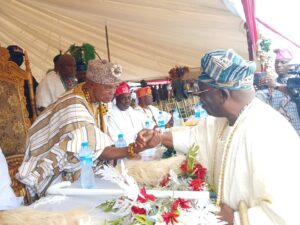 He further spoke of concluding traditional rites in Ipebi (seclusion), during which he had the privilege of communicating with their ancestors. The monarch expressed that their ancestors had not only granted their requests but had also promised continuous support for the community.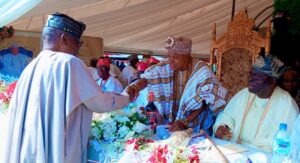 As the Aladepekun of Odo-Egiri, Oba Musiliu Abiola Oliwo's joy was immeasurable, shared by the sons and daughters of the land who had longed for this moment. The historical unity, justice, fairness, and peace upheld by their forefathers had paved the way for the community's development, and the new monarch pledged to preserve and build upon this legacy.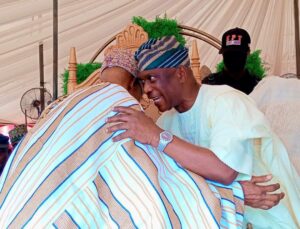 The Aladepekun encouraged all residents, including those within and outside the community, to embrace the values of unity, justice, fairness, and peace, as these were the pillars of their heritage.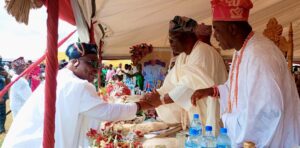 Odo-Egiri is known for its strong and rich cultural heritage, which has earned it a place on the tourist destination roadmap. The annual Ebi Festival and Kilajolu Day serve as significant gatherings for residents and visitors alike. The community's history of farming and fishing led to the establishment of the River Yewa and Erija fishing festivals, both of which present opportunities for tourism and development.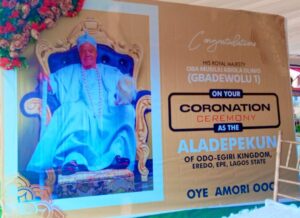 Oba Musiliu Abiola Oliwo proposed that these festivals could become catalysts for development, citing examples like the Argungun Fishing Festival in Kebbi State. He urged the Lagos State Government to explore and support the tourism potential of these festivals, creating a pathway to benefits and prosperity for the community.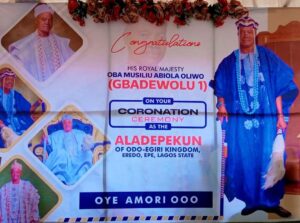 As the Aladepekun of Odo-Egiri, Oba Musiliu Abiola Oliwo envisions a future where the rich cultural heritage of the community becomes a driving force for development, showcasing the community's history, traditions, and the potential for growth through tourism.