A duo of Epe elites has retorted some words of advice to the newly inaugurated Governor of Lagos State, His Excellency, Mr. Babajide Sanwoolu, and his Deputy, His Excellency Dr. Kadri Obafemi Hamzat on their second stint in office.
At the iconic Tafawa Balewa amphitheater in Lagos on Monday, May 29th, 2023, the illustrious Epe sons spoke in a brief interview with Kakalistiq media, offering intelligible words of admonition.
Associate Professor Nosiru Onibon, the Deputy Vice-Chancellor of Lagos State University of Education, LASUED, expressed his deep satisfaction with their re-election, exemplifying the overwhelming turnout and resilience demonstrated by the citizens who defied the heavy downpour to attend the Governorship inauguration ceremony.
"I extend my sincere congratulations to the Governor and his Deputy on their re-election for another term. It is a testament to the confidence the people have in their leadership and the significant achievements they have amassed thus far. However, with this renewed mandate, I would like to offer some words of advice for the Governor's consideration.
"They should build on previous gains by prioritizing investment in education and research.; recognize the pivotal role that universities play in driving innovation, knowledge creation, and human capital development; support the growth of our educational institutions, provide adequate resources, and foster an environment that encourages intellectual curiosity, critical thinking, and lifelong learning," he said.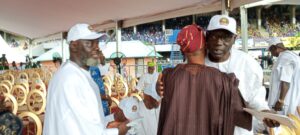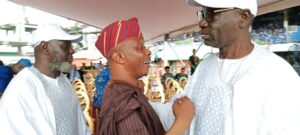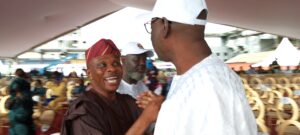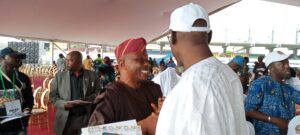 On his part, the Pioneer of Lagos State Land Use Charge and respected legal luminary, Barrister Omodele Ibrahim opined that the re-election of both leaders is a testament to the progress and positive changes exhibited during their previous tenure. 
"They should place a premium on the well-being and interests of the citizens who have placed their trust in them. Active engagement with the public and paying attention to their concerns to ensure that their voices are heard and their needs are addressed. 
"Also, our phenomenal leaders should strive for inclusivity and unity. Lagos is diverse, and it is crucial to promote a sense of belonging and harmony among all segments of the population. Lastly, integrity and ethics should be the guiding principles of their governance. Uphold the rule of law, promote justice, and tackle corruption head-on. They should lead by example and surround themselves with a team of exceptionally competent and ethical individuals who share the THEMES agenda vision and commitment to public service," he said.