In a remarkable gesture of reconciliation, hope, and progress, the Epe community at Papa received a state-of-the-art Health Center under the Chief of Staff Quick Impact Project, marking a significant turning point in their relationship with the military.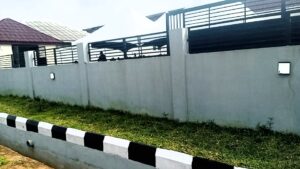 This extraordinary event took place as Nigeria's Chief of Army Staff, Major General TA Lagbaja, on Thursday, July 7th handed over the facility constructed under the supervision of Major General PI Eze (Commandant, Nigerian Army Ordinance School) to Princess Surah Olayemi Animashaun, the Epe Local Government Chairman.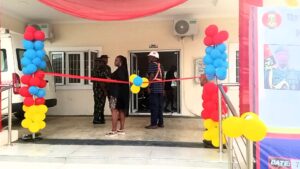 This symbolic presentation not only represents an olive branch extended to a community scarred by tragic conflicts with the military in the past but also signifies a promising future of peaceful coexistence and improved healthcare for the people of Epe.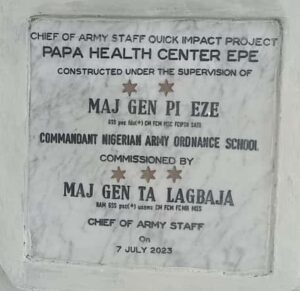 Decades ago, the Epe community endured the anguish of tragic conflicts that left indelible marks on their collective memory. Today, the handover of this advanced Health Center serves as a powerful symbol of reconciliation and healing.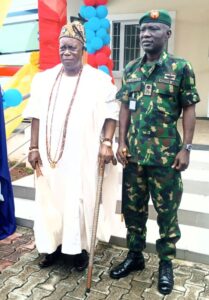 The presence of General Lagbaja, representing the military, emphasizes their commitment to acknowledging the past and building a better future together. This gesture fosters a renewed sense of trust and paves the way for stronger bonds between the soldiers and the Epe community.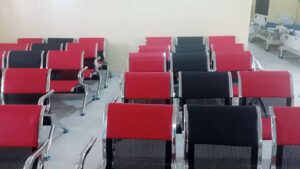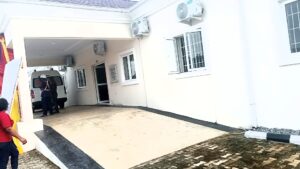 However, the significance of this event goes beyond symbolism alone. The state-of-the-art Health Center represents a beacon of hope and progress for the people of Epe. With its cutting-edge facilities and equipment, it promises to deliver high-quality healthcare services to address the community's needs effectively. From routine check-ups to specialized treatments, the center will cater to a wide range of medical requirements, improving the overall health and well-being of the community.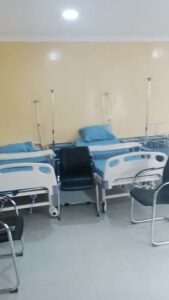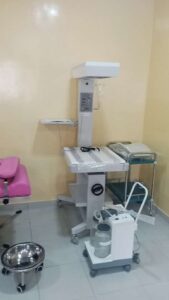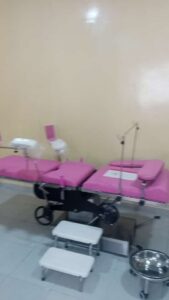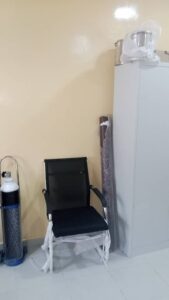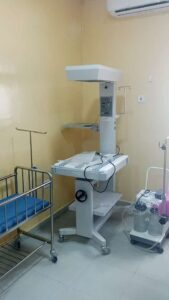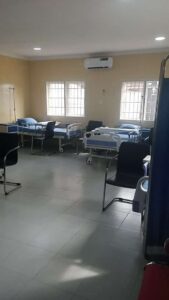 The benefits of this gesture extend far beyond peaceful coexistence. Access to quality healthcare is vital for any community's prosperity, and the Epe community can now look forward to an enhanced healthcare system that will positively impact their lives.
The presence of this advanced facility on their doorstep will reduce the burden of traveling long distances to seek medical attention, ensuring timely interventions and potentially saving lives in critical situations. Moreover, the health center will provide a platform for health education and awareness programs, empowering the community to make informed decisions regarding their well-being.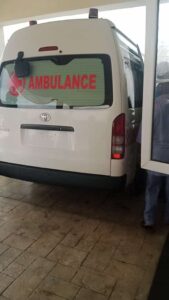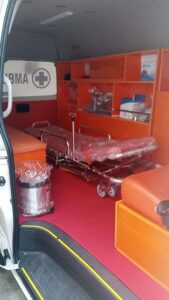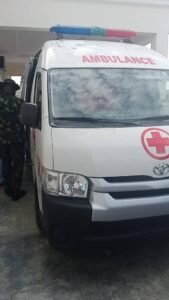 As the Epe community embraces this generous gesture, it also opens doors for collaboration and synergy between the military and the people they serve. This cooperative relationship will undoubtedly foster mutual understanding, encourage positive dialogue, and create opportunities for shared growth and development. The health center stands as a tangible representation of the commitment to bridge the divide and build a stronger, healthier, and more harmonious community.
Therefore, the symbolic presentation signifies a momentous step toward healing and reconciliation as it carries immense significance, not only for the peaceful coexistence of soldiers and civilians but also for the health and well-being of the people of Epe.