In an extraordinary display of humility and gratitude, Professor Basirat Oladipupo, a renowned academician in the field of Physical and Health Education at the prestigious Lagos State University (LASU), couldn't contain her emotions upon receiving the monumental appointment as the Deputy Vice-Chancellor of the Lagos State University of Science and Technology (LASUSTECH).
Governor Babajide Sanwoolu's decision to entrust Professor Oladipupo with this esteemed position left her deeply moved, transitioning her from a state of honor to overwhelming humility.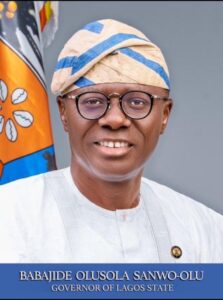 Expressing her gratitude in an interview, Kakalistiq Media reports that Professor Basirat Oladipupo attributed her appointment to the blessings of God and commended the visionary leadership of Governor Sanwoolu.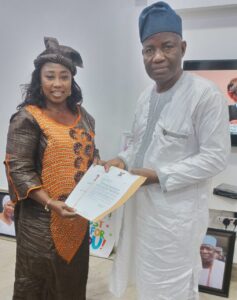 "I am truly humbled by Governor Sanwoolu's faith in my abilities and his recognition of my contributions to the field of education. This appointment is a testament to his visionary leadership and commitment to advancing science and technology in the Center of Excellence. I am profoundly grateful for the opportunity to serve as the Deputy Vice-Chancellor of Administration of LASUSTECH, and I pledge to uphold the Governor's vision of excellence in academia and administration."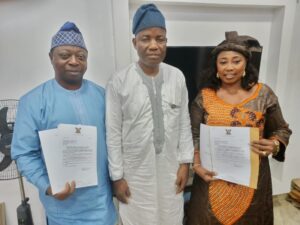 "I cannot thank Governor Sanwoolu enough for this incredible honor. His decision reflects his unwavering dedication to fostering innovation and progress in our educational institutions. I am filled with immense admiration for his relentless pursuit of a Greater Lagos Rising through his transformational THEMES+ agenda with a special focus on social inclusion, gender equality, and youth. With this appointment, I am inspired to work diligently and ensure that LASUSTECH becomes a leading institution in science and technology education, bringing immense pride to our Governor and the entire state," she stated.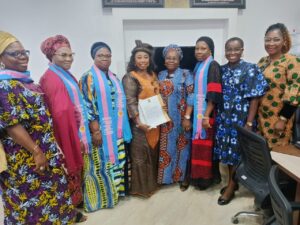 Professor Oladipupo further expressed her appreciation to her professional colleagues, political and religious leaders, and friends who have supported her throughout her academic journey. She specifically acknowledged the members of the Epe Division Professional Women's Association, EPWA, where she served as the immediate past president.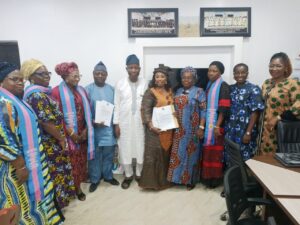 With her wealth of experience and dedication to her field, Professor Basirat Oladipupo is set to lead LASUSTECH's administration with utmost professionalism. As the pioneering Deputy Vice-Chancellor of Administration, she aims to foster a conducive learning and working environment for staff and students alike while driving the institution's mission of excellence in science and technology education.
As LASUSTECH embarks on this new chapter, Professor Oladipupo's appointment marks a significant milestone in the institution's journey toward becoming a leading hub for scientific and technological innovation. With her passion, knowledge, and leadership skills, the future of LASUSTECH is indeed promising under her capable guidance