In a significant development for the Lagos State University of Science and Technology (LASUSTECH), Governor Babajide Olusola Sanwo-Olu has made an important appointment to the institution's leadership.
Professor Basirat Olushola Oladipupo, a highly esteemed academic figure and former president of the Epe Division Professional Women Association (EPWA) as well as the first and only female professor from the Epe division, has been chosen as the Deputy Vice-Chancellor of Administration, marking a new chapter for LASUSTECH.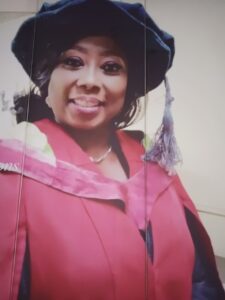 The appointment, which aligns with the LASUSTECH Law of 2021, serves to ensure a smooth transition of power and uphold the institution's stability and growth. Governor Sanwo-Olu's decision reflects his commitment to honoring the vision of LASUSTECH's founding fathers.
Kakalistiq media reports that the news of her appointment was revealed in a letter dated July 5, 2023, from the Lagos State Head of Service, Mr. Hakeem Muri-Okunola. In the letter, Mr. Muri-Okunola extends his congratulations to Professor Oladipupo and emphasized the importance of demonstrating dedication, diligence, and selflessness in her new role.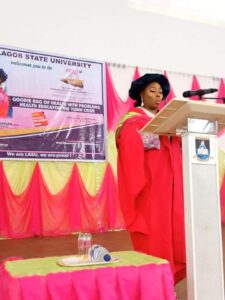 The Head of Service encouraged her to draw upon her past experiences, impressive academic background, and track record of excellence to contribute positively to the university's progress. He also urged her to collaborate closely with the university's management team in order to accelerate its development.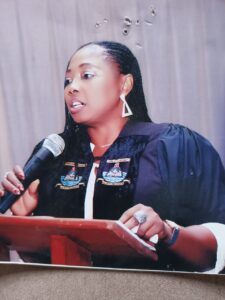 The appointment of Professor Oladipupo as Deputy Vice-Chancellor (Administration) is effective from May 25, 2023, until May 25, 2028, for a single term of five years. The Governor's approval signifies his trust and confidence in her abilities to carry out her duties effectively and professionally.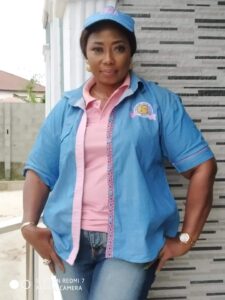 As a final note, the letter reminds the new appointee that her asset declaration at the Code of Conduct Bureau is a prerequisite for her position. Mr. Muri-Okunola requests that she promptly complete the necessary documentation, which outlines the government's expectations in relation to her appointments.
The letter reads in part, "I am pleased to convey the approval of Mr. Babajide Sanwo-Olu, the Governor of Lagos State, of your appointment as Deputy Vice-Chancellor (Academic) and Deputy Vice-Chancellor (Administration), Lagos State University of Science & Technology (LASUSTECH) for a single term of 5 years with effect from 25th May 2023 to 25th May 2028″.
"In appointing you, the State Government expects you to demonstrate a high level of dedication, diligence, and selflessness in the discharge of your duties to justify the confidence and trust reposed in you by Mr. Governor", it added.
Professor Basirat Olushola Oladipupo, renowned for her expertise in Health Education, is currently a professor in the Department of Physical and Health Education at Lagos State University (LASU), Ojo. Before this appointment, she served as the Chairman of the Students Disciplinary Committee at LASU and played a key role as the Coordinator of the University's SEED Care Project.