In a magnificent display of beauty with purpose, the reigning Miss Oreke of Ejinrin Kingdom, Miss Niniola Damilola, a queen of elegance, grace, and compassion, has unveiled a groundbreaking initiative that promises to be the silver lining in the dark clouds of youth unemployment.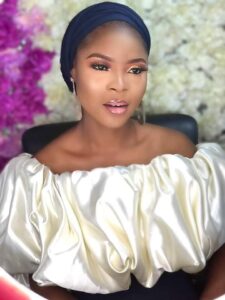 With a heart as radiant as her crown, Queen Niniola has forged a path towards empowerment and change, casting aside traditional notions of beauty queens as mere figureheads. In a dazzling act of benevolence, this regal visionary has set her sights on her own female counterparts in the rapidly developing Ejinrin kingdom, Ikosi-Ejinrin LCDA, breathing life into dreams long forgotten.
Kaklistiq media reports that the extraordinary journey of the beauty queen turned beacon of hope is determined to conquer the insurmountable challenge of youth unemployment through the provision of training options in parfait and smoothie making; gele tying; organic skin care production and craft work.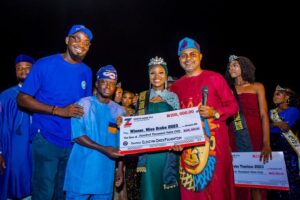 For the youthful ambitious souls yearning to script their own success stories, she believes that the time has come to seize an opportunity like no other. Within the folds of the visionary beauty queen's skill acquisition initiative lies a gateway to personal transformation and boundless growth.
"Our youths are encouraged to embrace this chance to bridge the gap of unemployment and embark on a journey of self-discovery. It promises to be an avenue for them to unleash the hidden talents and untapped potential that reside within them. I want them to embrace the power of education, skill acquisition, and the unwavering support of a forward-thinking community rallying behind them. Together, let us rewrite the narrative of youth unemployment towards a brighter tomorrow," she said.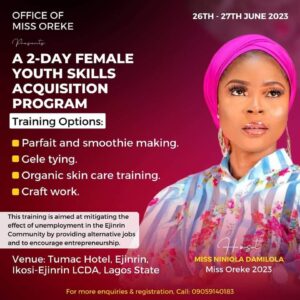 The two-day skill acquisition program which seeks to encourage entrepreneurship as gathered by this news medium will hold between 26th-27th June 2023 at Tumac Hotel, Ejinrin, Ikosi-Ejinrin LCDA, Epe Division, Lagos. Interested participants are to contact 0905 914 0183 for more inquiries.