During the Epe Kayokayo 2023 epic Novelty Match, a call for unity, cohesion, and peace as vital elements for driving development in Epe was made by various stakeholders. Featuring Epe Ogunmodede Club and Epe Club, the match was keenly contested at the Senator Tokunbo Abiru Stadium on Monday, July 31st, 2023.
Kakalistiq.com reports that the Epe Ogunmodede team secured a 4-1 victory, repeating their success from the previous edition of the novelty match. The spectators were treated to thrilling displays of footballing skills and brilliance from both sides.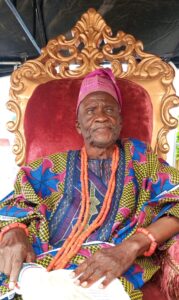 The Olu-Epe of Epe Kingdom, Oba Dr. Shefiu Adewale, Bamgbopa Eshilokun I, represented by High Chief Kadri Odedeogboro, expressed satisfaction with the event and commended the Coordinator and his team for their efforts. He also praised the spirit of cohesion demonstrated by the football teams, emphasizing the importance of such unity within the community.
"The spirit of cohesion displayed by the football teams is truly commendable, and it serves as a shining example of the unity that our community thrives on. As the representative of Olu-Epe, I emphasize the significance of such unity in fostering development and progress within our beloved community. Let us continue to work together, hand in hand, to achieve even greater milestones for the betterment of Epe Town. May this spirit of togetherness persist and resonate in all our endeavors," he said.
In his address, the Chairman of the occasion, Hon. Segun Agbaje, who generously donated 500,000 naira at the event, described the match as a means to foster unity and peaceful coexistence in the community. He highlighted the power of football to promote love and compassion globally, urging everyone to work together for communal harmony and prosperity.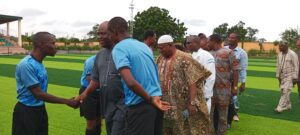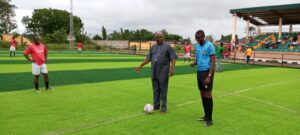 "I can call it a unity football match because it brings everybody on board to work together to see the beauty and love of a team. We have experienced the kind of love and compassion that the game of football entrenches globally for communal harmony. I call on everyone to be awake to their responsibilities to unify us rather than divide us for prosperity," he said.
Otunba TJ Abass also emphasized the unbreakable spirit of competitiveness displayed by both teams and stressed the significance of working together in unity to achieve common goals. He called for such spirit to be embraced within the community to foster cohesion and unity.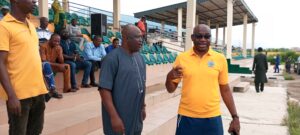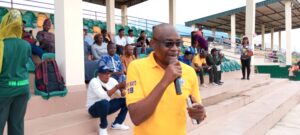 "That's the spirit we need in our community: despite our differences and dichotomy, we need to work together assiduously to achieve one goal and that's the cohesiveness and the unity our community needs," he said
Alhaja Olushola Alade Raji, the Kayokayo Publicity Chairman acknowledged the communal bonding displayed during the novelty match. She encouraged the community to provide suggestions to the Kayokayo planning committee for future events.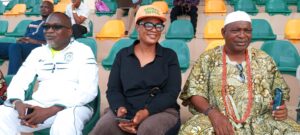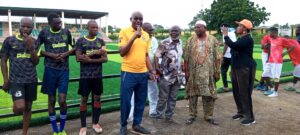 Kakalistiq.com reports that the leadership of Oke-Balogun Descendants announced their commitment to donate a befitting trophy for future editions of the novelty match.