In celebration of academic excellence and leadership, the prestigious Alumni Association of Odo-Obara High School in Epe, Lagos State, has announced its decision to host a befitting reception in honor of the newly appointed Deputy Vice-Chancellor of Administration at Lagos State University of Science and Technology (LASUSTECH), Professor Basirat Oladipupo.
Kakalistiq.com reports that the grand event, organized under the auspices of the National President, Comrade Ismail Gbenjo, is set to take place on the school premises on Saturday, August 5, 2023.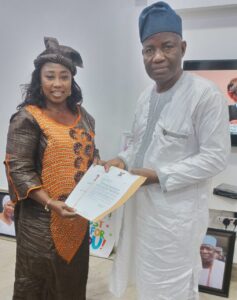 The appointment of Professor Oladipupo to the esteemed position was officially announced by His Excellency, Governor Babajide Sanwoolu, through a letter dated July 5, 2023, from the Lagos State Head of Service, Mr. Hakeem Muri-Okunola. The appointment, which took effect from May 25, 2023, grants Professor Oladipupo the privilege of serving as Deputy Vice-Chancellor (Administration) until May 25, 2028, for a single term of five years.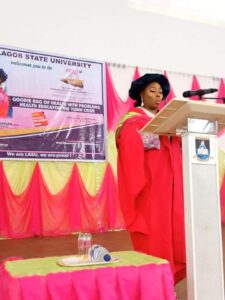 The Odo-Obara High School Alumni Association, known for its commitment to promoting educational development and fostering strong ties among its members, saw the appointment of Professor Oladipupo as an opportunity to celebrate the success of one of its own.
A renowned institution in its own right, Odo-Obara High School has produced numerous accomplished individuals, and Professor Oladipupo's achievement adds to the school's legacy.
The event promises to be a memorable one, graced by distinguished guests and dignitaries from academia, the legal profession, and the broader community. The Guest Lecturer of the day is none other than the erudite Associate Professor Nosiru Onibon, Provost of Michael Otedola College of Primary Education, now LASUED. His vast knowledge and expertise are expected to enlighten and inspire the audience.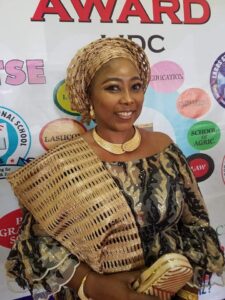 Leading the charge as the Chief Host is Barrister Tajudeen Elias, the Chief Registrar of the Lagos State Judiciary. His presence further underscores the significance of Professor Oladipupo's appointment and highlights the positive impact of education on society.
With the date set for Saturday, August 5, 2023, the entire Epe community will be buzzing with excitement, eagerly anticipating the grand celebration. Current students, alumni, parents, and well-wishers are gearing up to attend the event, which will be an amalgamation of pride, joy, and nostalgia.
Comrade Ismail Gbenjo, the National President of the Odo-Obara High School Alumni Association, expressed his delight and pride in Professor Oladipupo's appointment, stating, "It is with immense pleasure that we come together as a community to celebrate the accomplishments of our dear alumnus, Professor Oladipupo. His dedication to academia and leadership exemplify the core values instilled in us at Odo-Obara High School. We look forward to a joyous and momentous occasion."