The Alara of Ilara Kingdom, HRM Oba (Dr.) Olufolarin Olukayode Ogunsanwo, Telade IV, expressed his commendation for the Lagos State Government's recent approval of obaship titles for additional communities in the Epe Division. Speaking at the Coronation Ceremony of Aladepekun of Odo-Egiri Kingdom, HRM Oba Musilu Abiola Oliwo (Gbadewolu 1), on Saturday, November 4, 2023, Oba Ogunsanwo applauded the decision, foreseeing accelerated development in the region.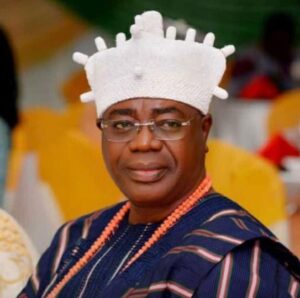 Highlighting the significance of having more traditional rulers, Oba Ogunsanwo emphasized the role of the traditional institution as the closest to the people in any society. He welcomed the expansion of Obas in the division, citing that when the Alara in stool was approved in 1962, it was the sole Oba position in the Epe Division.
The Alara expressed optimism that the increased presence of traditional rulers would lead to more extensive and rapid development. He urged unity among the Obas to collectively contribute to making the Epe Division the epitome of progress in Lagos State. Oba Ogunsanwo emphasized the need for collaboration to capitalize on the ongoing development initiatives, making the division stand out among others.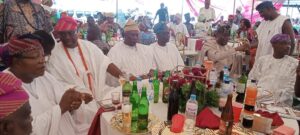 "Having more Obas in the division signifies that there will be even development, and the development will also be fast-tracked. So, my caution for them is that they should let us all be in unity and join hands to ensure that Epe Division becomes the envy of other divisions in Lagos State. Fortunately, we have so much development taking place now, which gives us leverage over other divisions. We should therefore join hands together to develop our communities, our local government and LCDAs, our division, Lagos State, and Nigeria as a whole," he said.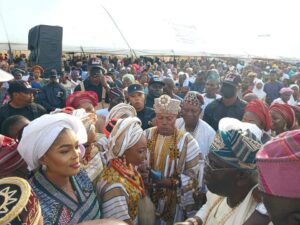 In offering guidance to the newly crowned Obas, Oba Ogunsanwo stressed the importance of youth empowerment, care for the elderly, and comprehensive development across all sectors of society. Acknowledging the government's efforts, he called on the traditional rulers to ensure the smooth functioning of communities, prioritizing security and peace within the division.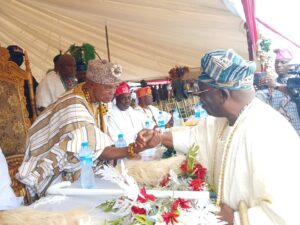 "Our contribution should be to take care of our youth by making them self-reliant. We also need to take care of the elderly. We need to find a way to develop every sector of society. Governments have done much, and they are still doing more, but now that we have many traditional rulers, I want them to continue to ensure that things go on smoothly; there must be security, and there must be peace in the communities in the division," he added.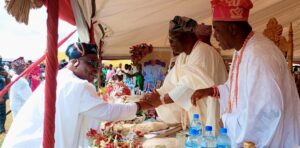 HRM Oba Olufolarin Olukayode Ogunsanwo's advocacy for harmonious collaboration among the newly crowned Obas in Epe Division with a shared vision for development and an emphasis on unity means that the traditional rulers are poised to contribute significantly to the progress of their communities and the overall advancement of Lagos State.