Kakalistiq.com reports that Rep. Wale Raji, the Member of the House of Representatives for Epe Federal Constituency, predicts a bright future of federal presence and developmental strides for the Odo-Egiri Kingdom in Eredo LCDA, Epe Division, Lagos State, following the historic coronation of HRM Oba Musiliu Abiola Oliwo as Gbadewolu I, the Aladepekun of Odo-Egiri.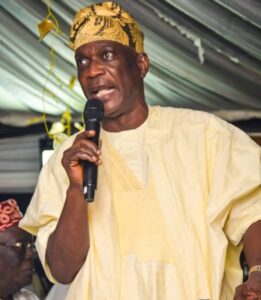 The kingdom's first-ever coronation ceremony unfolded last Saturday, marking a momentous occasion that Hon. Raji believes will usher in a new era of progress and prosperity for the town.
In an interview at Oba Oliwo's coronation, Hon. Raji expressed his joy for the king, citing a long-standing acquaintance from their secondary school days. He commended Oba Oliwo as a dedicated community leader and saw the coronation as an elevated call to a higher responsibility, presenting an opportunity for enhanced community development.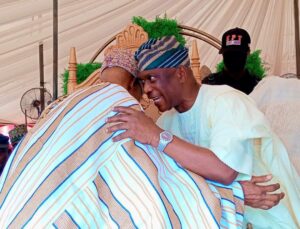 "Today that he's being crowned kabiyesi of his community, it's a calling to a higher responsibility, and it's an opportunity for him to do more for his community," he remarked, underscoring the significance of the coronation.
Hon. Raji extended his heartfelt congratulations to Odo-Egiri and its people, emphasizing the special relationship he shares with the community. "Odo-Egiri is a community I have a special relationship with; we have done a lot together before today, and by the grace of God, we will build on our existing cordial relationship with members of the community for the betterment of everybody."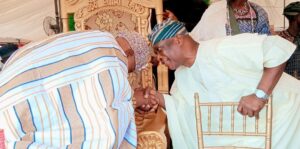 The Lagos State government, under Governor Babajide Olusola Sanwo-Olu, formally presented the staff of office to the monarch on May 28, 2023, marking the fulfillment of a longstanding request by the Odo-Egiri community for kingdom status.
The coronation ceremony serves as a pivotal moment for the community, signifying not only cultural significance but also the anticipation of increased development through federal recognition.