In a heartfelt tribute, Kakalistiq.com reports that Rt. Hon. Dr. Adeyemi Sabit Ikuforiji, former Speaker of the Lagos State House of Assembly, lauds the newly crowned Aladepekun of Odo-Egiri, HRM Oba Musiliu Abiola Oliwo, as a visionary leader devoted to fostering community development. Dr. Kuforiji shared these sentiments during an exclusive press interview at the Coronation Ceremony held on Saturday, November 4, 2023, to commemorate the historic Obaship attainment for the ancient town.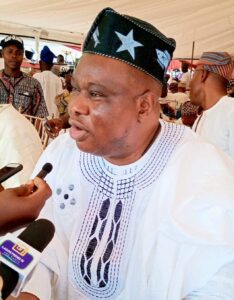 "Kabiyesi is a very special Egbon (senior) to me, and we have come a long way over the years. When I was the Speaker of the Lagos State House of Assembly, most members knew him because he usually visited me or sent me some stuff, saying this was good for the boys," expressed Dr. Kuforiji, highlighting the enduring camaraderie between them. He emphasized that Oba Oliwo's commitment extends beyond Odo-Egiri, encompassing a deep love for the entire Epe Division.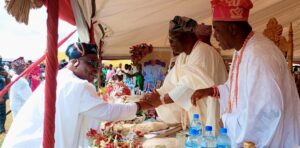 "Even though I'm not from Odo-Egiri, he has shown so much love and interest in my progress and affairs over the years, and I know he has done so for many others amongst us," he added, portraying Oba Oliwo's inclusive leadership style.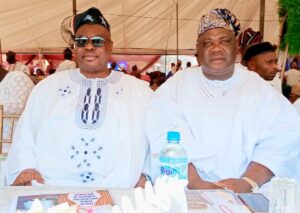 Dr. Kuforiji conveyed his joy at being present for the coronation, acknowledging Oba Oliwo's significance in the community. "I promised him that I would be here today, and I am very happy that I'm witnessing this great and historic event."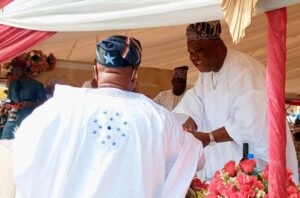 In concluding remarks, Dr. Kuforiji extended heartfelt congratulations to the kabiyesi and every member of Odo-Egiri, expressing gratitude for the journey and acknowledging those who initiated the process but are no longer present. He attributed the success of the event to Almighty God, offering praise and glory to Him.
The coronation ceremony of HRM Oba Musiliu Abiola Oliwo, the Aladepekun of Odo-Egiri, stands as a testament to the enduring bonds of community and leadership. Former Lagos State Speaker, Dr. Adeyemi Sabit Ikuforiji's heartfelt tribute reflects not only the joyous occasion but also the unwavering commitment of Oba Oliwo to inclusive progress.