The news of the appointment of Rep. Wale Raji as the Chairman of the Welfare Committee of the Federal House of Representatives by Speaker Dr. Tajudeen Abass has ignited a wave of excitement throughout the Epe federal constituency he represents.
Kakalistiq media reports that the overwhelming outpouring of congratulations that greeted the air after the news broke in the Epe federal constituency is a testament to the trust and confidence that the constituents have placed in Rep. Raji's ability to effectively lead and serve their interests.
Speaker of the House of Representatives, Dr. Tajudeen Abass, had on Thursday 15th June announced the appointment of the Epe Federal Lawmaker as the Chairman of the Welfare Committee alongside other six newly constituted special committees for the coordination of legislative activities.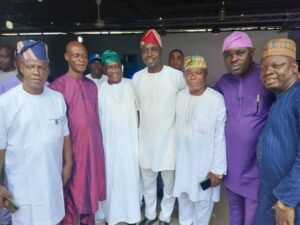 Taking a cursory look at Rep. Wale Raji's exceptional performance as the Chairman of the House Services Committee in the 9th Assembly, he has earned him immense respect and admiration from his fellow legislators and constituents alike.
His dedication to improving the lives of his constituents through various sectors, such as education, health, road infrastructure, youth development, and cultural promotion, has left a lasting impact on communities in his constituency.
In the realm of education, Rep. Raji has been a staunch advocate for quality education and accessible educational facilities. He has worked tirelessly to secure funding for the construction and renovation of schools, ensuring that children in his constituency have access to safe and conducive learning environments.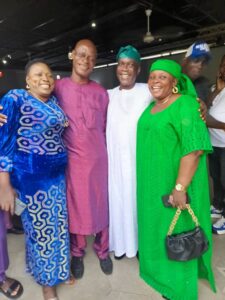 When it comes to healthcare, Rep. Raji has been instrumental in enhancing healthcare facilities and services in his constituency. He has played a crucial role in securing funds for the construction and equipping of healthcare centers, improving access to quality medical care for residents.
Rep. Raji's commitment to road infrastructure has resulted in significant advancements in transportation and connectivity within his constituency. He has successfully advocated for the construction and rehabilitation of roads, bridges, and transportation networks, facilitating smoother and safer commuting for residents.
Recognizing the importance of youth development, Rep. Raji has actively supported programs and initiatives aimed at empowering young people. He has facilitated skills acquisition programs, vocational training, and entrepreneurial support to equip youths with the necessary tools for self-reliance and economic empowerment.
Rep. Raji has been a staunch promoter of cultural heritage and identity. He has supported cultural festivals, local artists and performers, and preserved historical landmarks, ensuring that the rich cultural heritage of his constituency is celebrated and preserved for future generations.
As the Chairman of the Welfare Committee, his fellow legislators and constituents eagerly anticipate the continuation of his remarkable work to champion their welfare and well-being, bringing their concerns to the forefront of national discussions.