In a shocking incident that unfolded overnight on Sunday, July 16, 2023, Samson Sikiru, a 32-year-old hard drug addict, stands accused of killing his own mother, a Prophetess, in their home in Itanrin Axis of Ijebu Ode, Ogun State.
The harrowing event came to light when a distress call was made to the Ijebu Rewa Organisation, reporting the tragic incident that occurred while Samson's younger brother was on a night shift at work.
Kakalistiq.com reports that Samson had been absent from home for over five years, only returning a month ago. During his absence, the deceased mother had repeatedly complained to neighbors and security officials about Samson's drug abuse.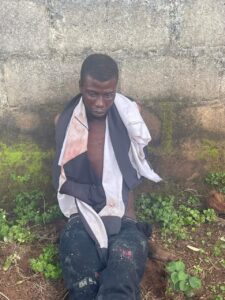 According to Ijebu Rewa, an anonymous neighbor revealed that Samson rushed to him in the early hours of the day, claiming that his mother, the Prophetess, had suddenly collapsed and passed away. However, upon entering the house, the neighbors discovered evidence of strangulation, with visible marks on the mother's neck and leg, a broken left hand, and blood stains on Samson's fingernails. It became evident that Samson, under the influence of hard drugs, had allegedly strangled his own mother to death.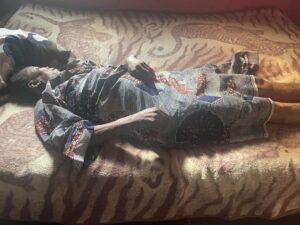 The tragic incident has cast a shadow of sorrow over the community in the Itanrin axis of Ijebu-Ode. Samson has been handed over to the Nigeria Police Force for further investigation, while the mother's lifeless body has been transferred to the morgue.
This heart-wrenching matricide serves as a stark reminder of the devastating consequences of drug addiction and has left the community grappling with profound grief and shock.