In an extraordinary display of visionary leadership, Associate Professor Olajide Onibon has successfully concluded his tenure as the pioneer Deputy Vice-Chancellor of the Lagos State University of Education (LASUED).
Reflecting on his tenure, kakalistiq.com reports that Associate Professor Onibon expressed profound gratitude to the Almighty Allah for the invaluable gifts of life, health, knowledge, wisdom, and courage that fueled his journey.
He extended heartfelt appreciation to Governor Babajide Sanwo-Olu for the remarkable opportunity of his appointment and acknowledged the exceptional leadership of Barrister Tokunbo Wahab, whose guidance shaped his understanding of administrative, political, and relational leadership.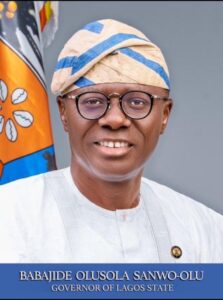 As he passes the torch, Associate Professor Onibon via his official Facebook page also extends warm congratulations and well-wishes to his successors, Dr. M.A. Shittu, the Deputy Vice-Chancellor of Administration, and Dr. Daudu, the Deputy Vice-Chancellor of Academics.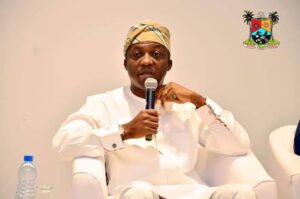 "I profoundly thank the almighty Allah (SWT) for His gift of life, health, knowledge, wisdom, and courage. I appreciate the Governor, Mr. 'Jide SANWO-OLU for my appointment and the leadership of the University, led by the SAE, for the opportunity given to serve. I learnt, during the period, another dimension in Administrative and Political/Relational leadership. I congratulate and wish the incoming TWO new Acting Deputy Vice Chancellors a successful tenure in office," the post read in part.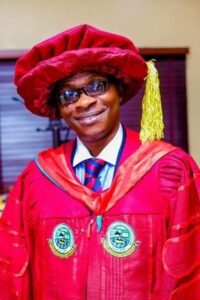 This news medium gathered that from his initial appointment as the Acting Provost of the Michael Otedola College of Primary Education (MOCPED) in January 2018, followed by his substantiation as the 5th Provost in January 2019, Associate Professor Onibon's primary objective was to propel the College towards achieving university status, liberating it from complete dependence on the government for survival. Driven by his unwavering passion and vigor, he submitted a proposal that would chart a new course for the institution.
Through his remarkable efforts, MOCPED merged with LASUED on February 2nd, 2022, marking a pivotal milestone in the university's history. Recognizing his exceptional talents, Associate Professor Onibon was graciously appointed as the sole Acting Deputy Vice-Chancellor.
Throughout his tenure, Associate Professor Onibon seized every opportunity to make profound impacts, assuming various crucial roles such as being a member of the State Technical Committee that birthed the establishment of LASUED and LASUSTECH, the joint Campus Technical Committee, and the Staff Right Placement Committee.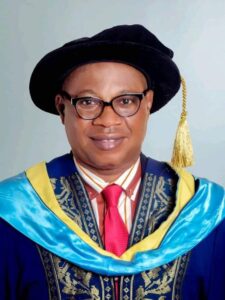 As the Chairman of the Foundational Documents Drafting Committee, he masterfully crafted the Conditions of Service, Career Structures, and Students Handbook. Additionally, he chaired the Nigeria Universities Commission (NUC) Resource Verification Committee, ensuring the approval of the University's academic programs, and led the Central Admission Committee, skillfully overseeing the successful admission of the first cohort of university students.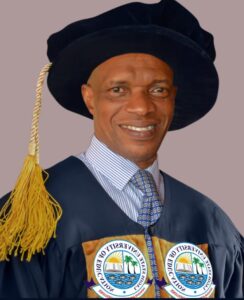 As Associate Professor Olajide Onibon bids farewell to his role, he expresses optimism that the tenures of the fresh Deputy Vice-Chancellors of Administration and Academics, respectively, will be marked by remarkable achievements, further elevating the Lagos State University of Education to greater heights.