Kane scores twice in Spurs' win
Ends the season with 30 Premier League goals
Spoke about his future after the game
Kane scored twice for Tottenham in a 4-1 win over Leeds on Sunday to make more Premier League history. The striker has now scored 10 times on the final day of the season in the Premier League, more than any other player. Kane ends the season with 30 top-flight goals, in what has been a disappointing campaign for Tottenham, and spoke about rumours about a summer exit after the game.
"It is part and parcel of being a footballer [speculation about him leaving] especially when you are at the top of your game. I have focused on this season and helping the team as much as possible. I am just looking forward to a nice break and some games with England," he told BT Sport. "It has been a disappointing season. We can't let this win dust over that. A lot to work on. We have had to show fight in some moments. A club this size should not be finishing eighth and we need to go away enjoy a break and look how we can improve."
Manchester United is keen to land Kane this summer and is expected to make an early offer to Spurs. Yet the Red Devils are not the only club thought to be i nterested in the England striker. Real Madrid and Paris Saint-Germain have also been linked with moves for Kane.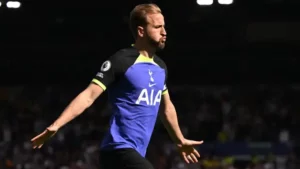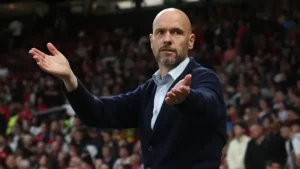 Kane will now turn his attention to international duty with England. The striker is in the squad for Euro 2024 qualifiers against Malta and North Macedonia in June.