Kakalistiq.com reports that Engineer Sesan Olowa, the Executive Chairman of Ibeju-Lekki Local Government, in a resounding display of commitment to grassroots sports development and socio-economic growth, fulfilled a promise that is set to revolutionize football in the locality. He splashed a remarkable 3 million Naira in prize money today Monday 4th September 2023 on the champions and runners-up of the exhilarating maiden edition of the Under-21 Chairman's Cup.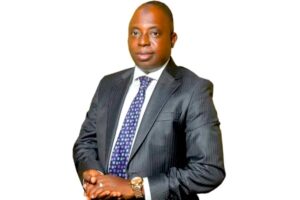 In a brief ceremony held at the Local Council secretariat premises, the Council Boss handed over an open cheque to the deserving winners. This symbolic gesture marked a turning point for the community, reaffirming the local government's unwavering dedication to nurturing the vibrant youth population of Ibeju-Lekki.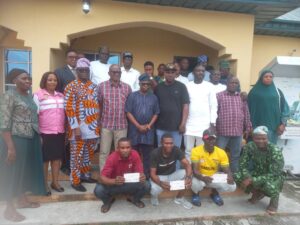 The event was graced by distinguished dignitaries, including Hon. Mojeed Olayinka Oluwafemi, Leader of the Legislative Arm; Hon. Adewale Adebanjo, Secretary to the Local Government; and Mr. Oladipo Otinwa, Council Manager, who all lent their support to this landmark occasion. Representatives of the participating teams, including Mr. Hameed Arogundade of Ibile FC, Mr. Ajayi Adeniran of All-Star FC, and Mr. Pius Onyegbula of Onye-Ball FC, were also present to witness the dawn of a new era in Ibeju-Lekki.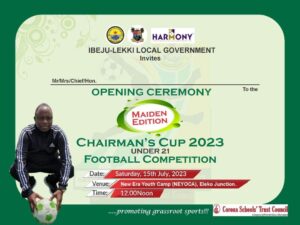 The tournament commenced on a blazing Saturday, July 15, 2023, and saw 16 teams compete for glory. The grand finale, a spectacle to behold, unfolded on Saturday, July 29, 2023, at the New Era Youth Camp, Eleko, Ibiju-Lekki, where Ibile FC and All Stars Academy battled for supremacy.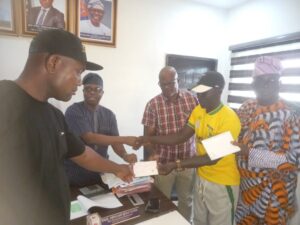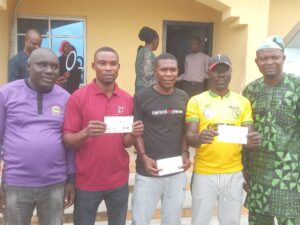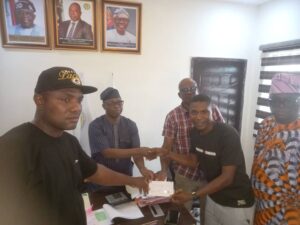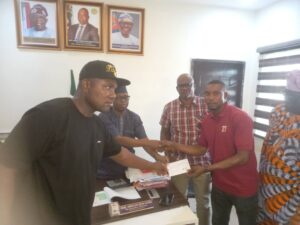 Engr. Olowa, a visionary leader with his finger on the pulse of progress, revealed that the Chairman's Cup's maiden edition represents more than just a football tournament; it signifies a bold step toward rekindling the youth's passion for the beautiful game and the launch of a Football Academy to nurture local talent and further elevate the sport.
The prize distribution mirrored the intensity of the competition, as Ibile FC, the triumphant champions, received a generous 1,500,000.00 Naira. All Stars FC, the spirited first runner-up, was awarded 1,000,000.00 Naira, while Onye-Ball FC, the tenacious second runner-up, claimed 500,000.00 Naira. These cash rewards are poised to inspire and motivate local football enthusiasts to strive for greatness on the pitch.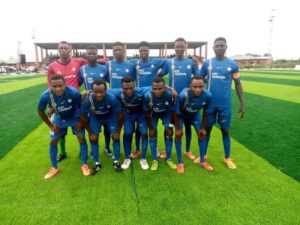 Engineer Olowa left no doubt that the youth of Ibeju-Lekki will not be left behind as the local government continues to experience unprecedented growth and development. He expressed his unwavering belief that sports, especially football, can be a driving force for positive change, channeling the energy and enthusiasm of the youth toward a brighter and more prosperous future.