Amidst the bustling metropolis of Lagos, there exists a shining star, an individual whose indomitable spirit and unwavering dedication to public service have left an indelible mark on the lives of countless individuals.
Today, as we celebrate the birthday of Mr. Wale Musa, a true icon, let us embark on a journey to uncover the extraordinary life and accomplishments of a man whose selflessness and intellectual acumen have made him a beacon of hope for his fellow countrymen in Eredo LCDA, Epe Division, and Lagos State at large.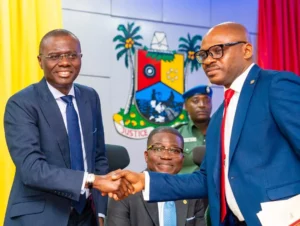 Born and raised in the agrarian town of Odo-Ayan, Eredo LCDA, our protagonist's humble beginnings did not hinder his dreams of making a significant impact in the world. Armed with an insatiable thirst for knowledge and an unwavering determination, he charted a path toward greatness from an early age. As he scaled the heights of academia, his voracious appetite for learning led him to the realm of public service, where he found his true calling.
In the corridors of power within the Lagos State Government, he emerged as a formidable force, rapidly ascending through the ranks. With each promotion, he became more resolute in his mission to effect positive change and uplift the lives of those around him. As a permanent secretary, his expertise and unwavering commitment to the welfare of the people have garnered immense respect and admiration from colleagues and constituents alike.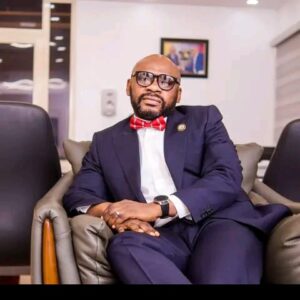 Yet, what truly sets this remarkable public servant apart is his unwavering devotion to the growth and support of intellectually-savvy youths. Recognizing the transformative power of education, he contributed to numerous scholarship programs and mentorship initiatives, that have opened doors for countless aspiring minds. His tireless efforts have allowed young men and women from the most marginalized backgrounds to pursue their dreams and contribute to the development of their communities.
Beyond his dedication to the youth, our visionary leader has extended his benevolence to his fellow countrymen back home in Eredo. Through his silent philanthropic endeavors, he has championed initiatives aimed at improving healthcare, empowering women, and uplifting the impoverished. His compassion knows no bounds, and his impact has reverberated through the hearts of the people, forever transforming their lives and giving them renewed hope for a brighter future.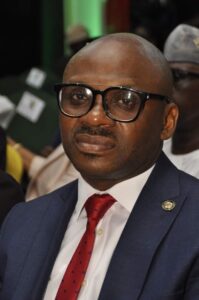 Today, as we honor this paragon of service and generosity on his birthday, we reflect on the immeasurable contributions he has made to society. He is a living testament to the fact that one individual, armed with compassion and determination, can ignite a spark that lights the way for others. His meteoric rise in the ranks of service from General Manager of Lagos State Traffic Management Authority (LASTMA), Permanent Secretary of the Public Service Office and presently Ministry of Establishment, Training and Pensions, serves as a powerful reminder that excellence and selflessness can go hand in hand, creating a legacy that transcends time.
As we raise our glasses in celebration, let us raise our voices in unison to acknowledge the exceptional achievements of this accomplished and charitable Eredo-born public servant. May his unwavering spirit continue to inspire generations to come, and may his birthday be a reminder to us all that greatness lies within each of us, waiting to be unleashed for the betterment of our world.
Happy birthday to a true visionary, an erudite leader, and a beacon of hope. May your path be forever illuminated by the gratitude and admiration of a grateful nation.