In a significant development for the media industry and the political landscape of Ogun State at large, Kakalistiq.com reports that seasoned journalist, Dare Odufowokan, has assumed the prominent position of Senior Special Adviser (SSA) on Public Communication to His Excellency, Governor Dapo Abiodun, bringing a wealth of experience from the print, broadcast, and online media sectors.
With an impressive career spanning multiple facets of journalism and communication, Odufowokan's appointment which takes immediate effect, has garnered attention for its potential implications on media coverage and the broader socio-political landscape.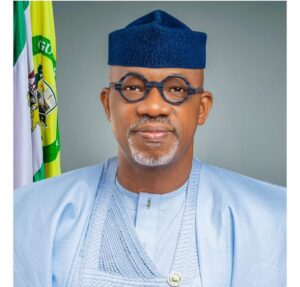 Dare Odufowokan's journey through the media landscape has been nothing short of remarkable. His foray into journalism began as a rookie at the now-defunct National Concord, where he had the privilege of working alongside renowned names such as Dele Alake, Tunji Bello, Sam Omatseye, Segun Aeniyi, Loius Odion, and Jill Okeke. This early exposure laid the foundation for a career marked by excellence.
Progressing through the ranks, Odufowokan achieved the status of Chief Correspondent at Sun Newspapers, further establishing himself as a reputable journalist. He later took on the role of Political Editor at the National Life Newspapers and eventually served as Editor of the Ondo People's News, showcasing his versatility and leadership within the field.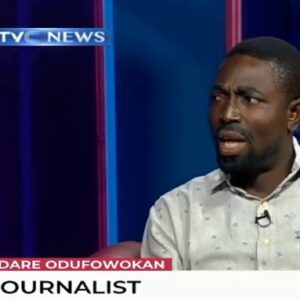 Before his current appointment by Governor Abiodun, Dare Odufowokan occupied the role of Assistant Editor and headed the Political Desk on the Weekend Desk at The Nation newspaper. His tenure there was marked by insightful analysis and incisive reporting on political matters.
Dare Odufowokan brings a strong academic background to his new position. Holding a Higher National Diploma (HND) in Mass Communication from Moshood Abiola Polytechnic, Abeokuta, he combines practical experience with a solid foundation in communication theory.
To further refine his skills and knowledge, Odufowokan pursued postgraduate studies in Public Policy and Administration at Bayero University, Kano, demonstrating a commitment to staying abreast of contemporary developments in the field.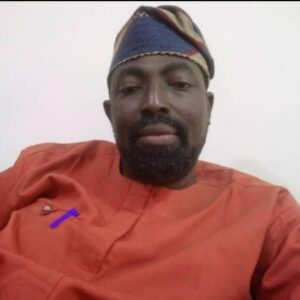 Beyond his extensive experience in journalism, Dare Odufowokan is celebrated for his candid and insightful political analysis. His commentary has been a fixture on various radio and television programs, where he provides a unique perspective on political developments, earning him respect and recognition as a trusted commentator in the political arena.
With this prestigious appointment, Dare Odufowokan's influence on media coverage and political discourse is expected to grow, as he navigates the challenges and opportunities of his new role, leaving an indelible mark on both the media industry and the state's political landscape.
As he assumes his responsibilities, his wealth of experience and expertise are poised to shape the future of media and governance in Lagos, making this a development of significant interest to stakeholders across the board.