In a promising development, Kakalistiq.com Mr. Tokunbo Philip Wahab has assumed the role of Commissioner for the Environment. At the same time, Mr. Olamidosu Rotimi-Akodu steps in as Special Adviser, with both leaders expressing their commitment to usher in a brighter future for the Ministry.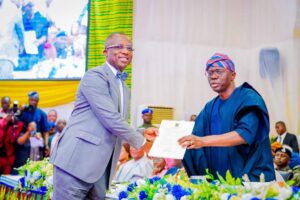 At a warm reception organized by the Ministry's staff to welcome the new leaders on Wednesday 13th September 2023, Mr. Wahab emphasized the critical role of environmental sustainability in the current administration's vision. He declared, "The sustenance of the environment is essential to the vision of the present administration," promising accessibility and equal opportunities for all staff members.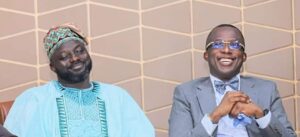 Drawing on his legal background and posting to the environment ministry, Commissioner Wahab expressed his determination to learn and innovate. He said, "I am going to unlearn, learn, and relearn a lot of things," highlighting the importance of knowledge in finding solutions and implementing best practices in the environment sector.
"We are one family," Wahab added, "and as such, my door is open to every one of you for your great ideas which I know would benefit the ministry to achieve the set goals of the state."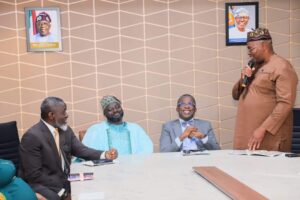 Special Adviser Mr. Olamidosu Rotimi-Akodu shared his conviction that his nomination and deployment to the Ministry of the Environment were divinely orchestrated. With prior experience in the environment sector and interactions with the ministry during his tenure as a supervisory councilor for a local government, Mr. Akodu promised a harmonious working relationship with Commissioner Wahab and the management team.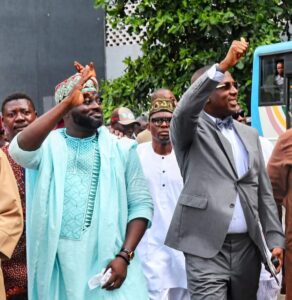 Both Permanent Secretaries, Gaji Omobolaji Tajudeen of the Office of Environmental Services and Engineer Nurudeen Shodeinde of Drainage Services, warmly welcomed the new leaders. They reiterated the management and staff's dedication to achieving the ministry's goals, aligned with Mr. Governor's THEMES Plus Agenda.
The arrival of Mr. Wahab and Mr. Rotimi-Akodu brings fresh optimism and a commitment to excellence to the Ministry of the Environment, with the staff and leadership eager to collaborate in realizing the state's environmental goals.